Fiber laser cutting machine used in advertising industry cutting thin metal
Views: 24 Author: Site Editor Publish Time: 2019-04-12 Origin: Site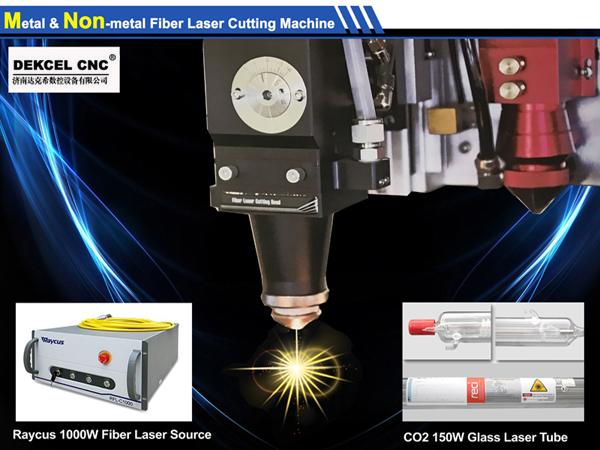 Advertising is in everywhere, every street, we can see all kinds of advertisements,especially at night, the glittering billboards are particularly eye-catching.These beautiful billboards are made using laser technology.In the advertising industry, fiber laser cutting machines are the most widely used.The magical effects of light and shadow, vocal music, and movements show the characteristics of laser technology very well.The promotion and application of fiber laser cutting machine has injected new vitality into the advertising industry.Pushing the development of signage to another peak.
With the society continuous development ,the advertising industry has gradually matured,processing equipment also have made a great progress.DEKCELCNC as a fiber laser cutting machine manufacturer,has extensive experience in the application of laser products in the advertising industry,research and designed a cost-effective fiber laser cutting machine for the advertising industry,high configuration, high cutting efficiency, stable performance and low use cost.
Dekcel fiber laser cutting machine has reasonable design and stable quality. The key components of the equipment are famous brand products. The system has high integration degree, high control precision and stable operation. It can meet the cutting requirements of carbon steel, stainless steel and other thin metals. It is the best choice for medium and thin sheet processing.