Sheet metal processing industry,DEKCEL fiber laser cutting machine is very popular.
Views: 26 Author: Site Editor Publish Time: 2019-04-09 Origin: Site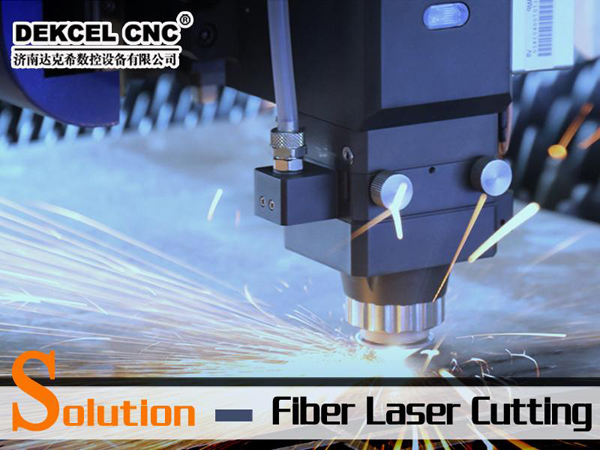 With the rapid development of the market economic, the requirements for the speed, quality of fiber laser cutting machine are increasing. More and more enterprises are adopting fiber laser cutting machines in the metal sheet processing.Demand for metal processing continues to increase.The electrical control box and machine shell in the metal processing industry are all sheet metal parts.As a result, the complexity of the process has become higher, some parts has many processes,in terms of accuracy,high requirements are imposed on sheet metal processing.
Product performance:
1. The X axis of the equipment is driven by double servo double gears.

2, Best assembly process, high speed and more working more stable.

3, The fiber laser generator, high photoelectric conversion rate.

Application materials:

For cutting 0.5mm-16mm carbon steel, 0.5mm-8mm stainless steel, galvanized plate, aluminum alloy plate, 0.5mm-8mm brass and other thin metal materials.
As a big processing and manufacturing country in the world, China has always attracted a large number of foreign companies to invest.Similarly, the sheet metal industry has attracted a large amount of foreign investment.Since there has a very huge market, required more high-tech fiber laser cutting machine.Grasping the market requirement, and constantly developing laser cutting machine equipment common to various industries.For example, carbon steel laser cutting machine, trademark laser cutting machine, stainless laser cutting machine, metal tube laser cutting machine etc.

It is not difficult to see that high-tech fiber laser cutting machine will also become the main tool for the development of sheet metal industry.
With the continuous development of high-tech laser equipment, the development of sheet metal industry is unstoppable. Under the promotion of fiber laser cutting machine, Sheet metal processing industry has a very broad prospect