The attentions when carving wood by China cnc router
Views: 11 Author: Site Editor Publish Time: 2017-07-15 Origin: Site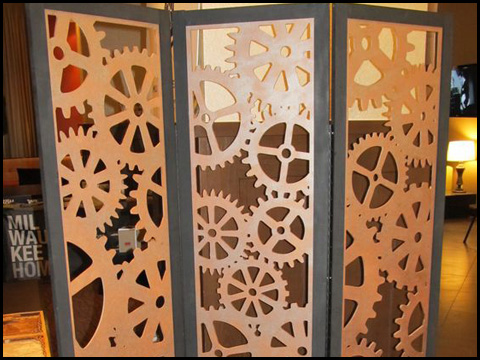 The attentions when carving wood by China cnc router
The process of adjusting cnc router China wood engraving is doubt important. When finishing the adjustments, the next work users do is to engrave wood by high speed cnc router. Of course, there are also many things need users to pay attention to. Dekcel will provides several significant and useful notice during the wood carving period.
1.During the carving process, the tools shall not be adjusted and it is not allowed to measure the workpiece.
2.When engraving the wood automatically, users are expected to monitor the running state from beginning to end and nor allowed to leave the cnc router for wood carving to prevent the unnecessary accident from happening.
3.Check the workpiece regularly to see whether the tool is worn or not.
4.Record the shift turnover and it is important to make notes when stop the wood carving cnc router.
5.Clean cnc router wood carving machine tools and paint when it is necessary.
If you want to know more about small woodworking cnc router and high speed cnc wood carving router, please contact Jinan Dekcel Cnc Equipment Co.,Ltd. Your questions will get prompt attention.