Avoid traps!What are the external factors for affecting cnc woodworking router machines usage?
Views: 24 Author: Site Editor Publish Time: 2017-08-04 Origin: Site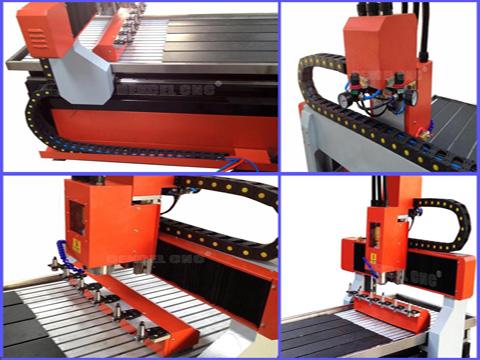 Avoid traps!What are the external factors for affecting cnc woodworking router machines usage?
CNC woodworking machines are an intelligent mechanical equipment,there are a lot of external environment factors restricting the normal operation of wood cnc router.Cnc wood engraving machine users must pay special attention to these factors when used cnc router,so as to keep cnc wood engraver machine performance in the best condition.In this regard, Ji'nan Dekcel CNC equipment company will make a summary about the common interference for customers to consider.
1.The stability of power supply can directly affect cnc router woodworking machines usage,and cnc wood cutter engraver various electronic devices, wood cutting cnc router control system,and so on,all these components have the regular voltage and a certain frequency. If the wood engraving cnc router power supply is not stable,the control system is likely to disorder, various components under overload operation will lead to the instability of the whole cnc router system, such as machining deflection.So it is suggested to keep the power supply and voltage stable during the processing of cnc wood carving machine.
2.The plant environment and humidity will has great effect on industrial cnc wood router machine, If the plant has high temperature and humidity,the wood carving with a cnc router control system and driver and motor will be disturbed,leading to error control.If there exist higher humidity,it will cause corrosion of wood cnc router for sale and shorten the service life of wood cnc routing machine.
3.After the daily use of small woodworking cnc router,it is suggested to clean up the chips,debris and dust on the wood carving cnc router table,which cannot be ignored,for this will greatly affect the operation of cnc routers for woodworking,mainly affecting the sensitivity of electronic components and sensitive element heat radiation.
The others may also include some artificial factors such as improper operation,so before using cnc router wood machine,please first read the wood cnc router table instructions provided by the wood cnc router manufacturers,learn some skills and the matters needing attention,so you can make the cnc engraving equipment performance exert better,in order to create much more profits for your factory.