Five Doubts About Wood Cnc Router You Should Clarify
Views: 9 Author: Site Editor Publish Time: 2017-11-23 Origin: Site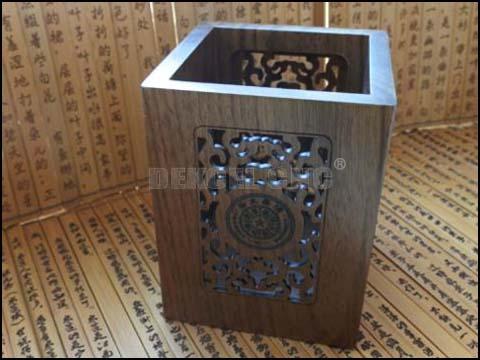 Five Doubts About Wood Cnc Router You Should Clarify
When you choose cnc engraving machine, which parts should you need to pay attention? In fact, you only need to know the most important part of cnc machine. So, what should you do? The five double about wood cnc router you should clarify.
1. The Selection of Machine Working Size.
Customers should choose the size and power of cnc woodworking engraving cutting machine according to the demand of business and capital. In order to provide a most suitable wood cnc router for users, the salesman will give you more professional advice according to your requirements and materials your processed.
There are many different models of bets cnc router wood carving machine sale in the market. The standard model of cnc wood carving router machine are 1200*1200mm, 1200*2400mm, 1300*2500mm, 1500*3000mm and so on. Of course, if you have special needs, don't worry, we can also customized for you.
and cause unnecessary waste.
2. Spindle Motor.
Spindle motor is an important component of high quality wood cnc router, and its performance has a crucial impact on the cnc engraving machine. And spindle motor is generally divided into water-cooled spindle and air-cooled spindle, air-cooled spindle is also divided into domestic and imported two kinds.
Different model of spindle motor has different power, the workers should recommend suitable spindle to customers according to the working needs.
3. Control System.
Now, the control system can be divided into two types: one, computer operation system. All the work controlled by computer. Two, USB handle control system, the system has 128M memory capacity. As long as you save the path, you can immediately separate from the computer, turn off the computer or do other typesetting.
4. Guide Rails.
Round guide rails made in China, low cost, it is the best choice for customers of the general advertising wood engraving machine.
Taiwan Hiwin square guide rail, its load capacity and precision retention capacity is more than 30 times of round guide rail, ensuring the high quality and high speed of cnc engraving machine.
5. Accuracy.
For customers, engraving accuracy is also important. It is necessary to choose a high precision wood furniture engraving router.
If you are interested in our cnc router for engraving wood cabinet machine, or have any question about wood cnc router. Please contact Jinan Dekcel Cnc Equipment Company. We will try our best to meet your requirements. And we are support service 24 hours online.
Thanks for your time.