The reasons and solutions for different carving depth of wood carving cnc router
Views: 8 Author: Site Editor Publish Time: 2017-06-29 Origin: Site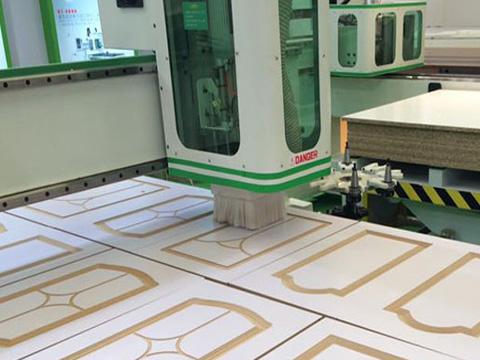 The reasons and solutions for different carving depth of wood carving cnc router
1.cnc wood router's stepper motor has failure;
2.driver failure;

Check the motors and drivers to find out the specific failure reasons,if not,change a new servies of drivers and motors,these two components are better sharing one common brand.
3.current subdivision is inconsistent with software settings;
Adjust the sofeware setting to be consistent with the current subdivision.
4.cnc wood carving machine's z axis motor line fault;

Change a new line with good-quality to aviod the same situation.Don't care about these little cost,good price equals to good quality.
5.spindle motor failure;

Repair it or change a new one,which is one of the core parts of cnc wood router carving machine,buying a spare spindle motors just in case.
6.inverter interference or data setting error;

7.electrostatic interference;

8.computer viruses or system problems;

Reinstall the system or change a new computer.
9.cnc wood carving router's work platform is uneven.

Readjust the platform,using a flat board and scale to measure the distance between the router tools and the table accurately.
10.control card is loosening or goes wrong;
Contact with your cooperation partner for help or buy a new control card.
Hope this is helpful for you.Good luck.If you need any help,we will give your the best professional solutions.
Thanks for your time.