Important Tips! How to choose a right cnc stone engraving router machine?
Views: 85 Author: Site Editor Publish Time: 2017-09-26 Origin: Site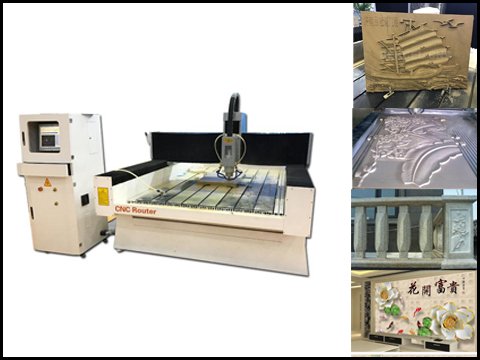 How to choose a right cnc stone engraving router machine?
The expensive thing may be not the best proper one. It is most important rule that should be kept in everyone's mind--The proper stuff is the best stuff. So it is very significant to chose a proper cnc stone engraving machine in the stone, granite, marble processing industry according to the customers need. How to choose a right cnc stone engraving machine? Dekcel will give you a satisfactory answer in the following part.
1.users of cnc stone engraving machine must pay attention to the engraving machine function. Cnc stone engraving machine's motor can be divided into high power and small power points. Some cnc stone processing engraving machine with small power is suitable for double color plate, building model, small signs, three-dimensional crafts materials. This process has been popular for a long time, but the small engraving power greatly affect the scope of its application.
2.if users have a good knowledge of stone cnc router machine, they must know that the engraving spindle motor is very important. As we all know, the spindle power of cnc stone carving machine need to work for a long time. So if stone cnc router engraving machine users choose a motor of bad quality, it also will affect the service life of cnc stone engraving machine.
3.Ball screw and guide rail is also an important part of cnc stone engraving machine. The good ball screw and guide rail are the guarantee of the accuracy and performance when stone cnc engraving machine needs to work for a long time.
4. cnc engraving machine body manufacturing process: high-power cnc stone engraving machine work requires accurate and stable body. Therefore, if users want to engrave a stone with high power for a long time, only using casting iron body can ensure its machining accuracy and stability.
5. controllers of cnc stone engraver router machine are generally divided into two categories: on the one hand, we have one kind controller only seen as a driver and all the engraving operations are done by a computer. When the cnc engraving machine is uner working condition, the computer can not do typesetting work. On the other hand, the controller is actually a computer. As long as the cnc engraving machine starts to work, the computer can immediately carry out other typesetting work. Especially for a long time stone sculpture engraving , the advantage of computer control system is particularly evident.
Hope this article will help you. If you have any questions about wood carving cnc router price and qualities, please contact us as soon as possible. Jinan Dekcel Cnc Euipment Co., Ltd will always be there for you.