How To Choose Right Knife Cutting Tool For CNC Gasket Machine ?
Views: 259 Author: Site Editor Publish Time: 2019-11-21 Origin: Site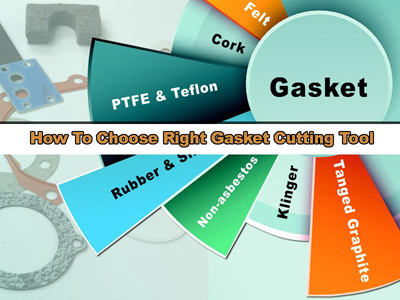 Kinds of CNC Gasket Cutting Machine Working Videos
There are variety of materials for gasket,you will know how to choose the right gasket cutting tool according the video.
How to choose right knife cutting tool for gasket ?
Dekcel CNC gasket cutting machine has 3 cutting tools : EOT, POT and router spindle.
- Please choose EOT tool if the thickness less than 2mm
- It's better choose the POT tool if the gasket thickness greater than or equal to 3mm.
- Router spindle cutting tool use for some hard gasket material such as Teflon and plastic polymer.
Gaskets are normally made from a flat material, a sheet such as fiberglass, rubber, silicone, metal, cork, felt,neoprene, nitrile rubber, PTFE or Teflon, Klinger, non-asbestos, tanged graphite gasket or a plastic polymer ect.
Details show of CNC Gasket Knife Cutting Machine

- Gear and rack for the transmission system that ensure the fast cutting speed & accuracy .
- Without the limit of mold, you can cut any design and any size with our gasket cutting machine .
- Auto nesting function for saving materials .
- Custom sizes that required small quantities .
- Our gasket knife cutting machine can equipped with projection device, you can see the machine where will to cut .
Please offer me your cutting request or testing file ( dwg,dxf,plt,ai ),we will make a gasket testing video for you.
Our company many years experience for the oscillating knife cutting machine field, we can help you to choose the right cnc gasket cutting machine with good configuration.
More gasket oscillating knife cut machine with favorable price and good quality for you .
Besides the for cutting gasket our digital oscillating knife cut machine also can process fabric, knitting vamps, non-woven, leather, cotton, felt, silk, lace, polyester, nylon, jeans, sticker, PVC film, foam board, artificial leather, leather, sponge, foam, acrylic, honeycomb board, corrugated baord, cardboard, carton board, fiberboard, epoxy resin board, organic glass, car mat, fiberglass,composite material and other soft materials, etc.
Our cnc oscillating knife cut machine video gallery will show you want you want.
Different industries with different materials and processing technology, so that the selection of the knife cutting tool will be various also for our digital knife cutting machine. In order to meet the processing requirements for different materials, there is a basic guide help you how to choose the right digital knife cutter plotter machine.
DEKCEL CNC Sincerely At your Service.
Thanks for your reading.