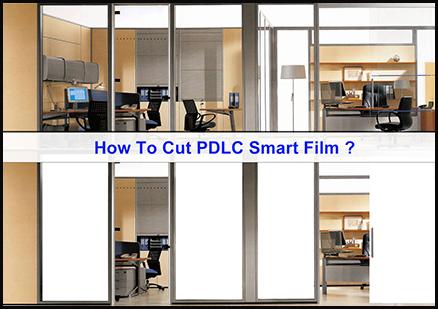 PDLC Film Knife Cutting Machine Working Video
Smart PDLC film Knife Cutting Machine Show
Switchable PDLC Film Cutting Tool and Knife Blade
Advantage of Knife Cutting Smart PDLC Film
1. No Delamination
Specially designed and customized cutting tool and knife blade, there is no delamination for the edge after cutting finish.
2. No bending or folding PDLC Film
The flat vacuum cutting table guarantee that the PDLC material is flat and firmly fixed on the cutting table. There is no bending or folding during the process.
3. High Cutting Accuracy
The smart film cutting machine equipped with Japan Panasonic servo motor and driver for transmission system, the PDLC film cutting accuracy is within 0.05 ~ 0.1mm.
4. Fast Cutting Speed
Our PDLC smart film knife cutting machine adopts advanced digital Kinco control system, and the cutting speed can reach to 120m/min by optimizing the cutting path.
5. No Cutting Limit
Regarding the cutting size or patterns, there is no limit with our CNC knife cutting machine, you can cut any size or pattern as you want.
6. Save Cost
Automatic nesting software for option, reduce the material waste and save cost.
How To Cut PDLC Smart Film By Machine?
Step 1. Draw and design the graphic with Program
Normally, we use Solidworks, AutoCAD or CorelDRAW program to draw the pattern, and save as or export the file as *.dxf or *.plt format.
Step 2. Import the file to knife cutting machine software.
Step 3. Set the cutting Speed.
Step 4. Set the knife blade cutting depth.
Step 5. Click Start button to let machine cut.
What Is Smart PDLC Film?
Polymer Dispersed Liquid Crystal (PDLC) Film consists of micron sized droplets of liquid crystal dispersed in an optically isotropic polymer matrix. By choosing appropriate combinations of liquid crystal and polymer material, the PDLC film can be electrically switched from a light-scattering or opaque "off state" to a non-scattering or transparent "on state". In the "off state", the PDLC film appears milky white due to the refractive index mismatch encountered by incoming light at the liquid crystal/polymer interface.
How Does PDLC Film Work?
PDLC is an active smart glass technology meaning it needs electricity to turn on and off. When a low voltage is applied (the ON state), the molecules align into a formed manner, allowing light to pass straight through, and making the glass transparent. As electricity is turned off, the LC molecules scatter randomly again, breaking the passage of light and turning the glass opaque.
Application of Switchable PDLC Smart Film
1. Residence
Windows, Sliding Doors, Folding Doors, Roof-lights, Kitchen and Living Room Partitions, Bedrooms and Bathrooms Partitions, Shower Screens, etc.
2. Commercial Area
Business Office, Meeting Rooms , Shop Windows, Showcases, Retail Stores, Advertising, Displays, Bank & Teller Counters, Train Station & Airport Ticket Windows, etc.
3. Privacy Space
Hotel Lobby, Bedroom/Bathroom Partitions Screens, Toilet Partitions, Balconies, Bars, Clubs, SPA, Restaurants, etc.
4. Public Place
Banks, Post Offices, Courts, Police Stations, Prisons, Monitoring Rooms, Command Centers, City Halls, etc.
5. Arts & Culture
Museums, Exhibitions, Live or Automated Interactive Shows, Video/Game Displays, etc.
6. Automotive skylight and glass
Except for cutting PDLC film, smart film and switchable film, our digital CNC knife cutting machine can also cut many other kinds of materials such as fabric oscillating cut machine, leather, pvc, gasket, rubber, cardboard knife cutter plotter, package box, foam pneumatic oscillating knife cut machine, EVA, fiberglass, carbon fiber, ect.
Our company with more than 10years experience for CNC oscillating knife cutting machine, please offer us your request, we will offer you the best Oscillating Knife Cutting Solution for you.