Why You Should Not Go To Wood Cnc Router
Views: 19 Author: Site Editor Publish Time: 2017-11-09 Origin: Site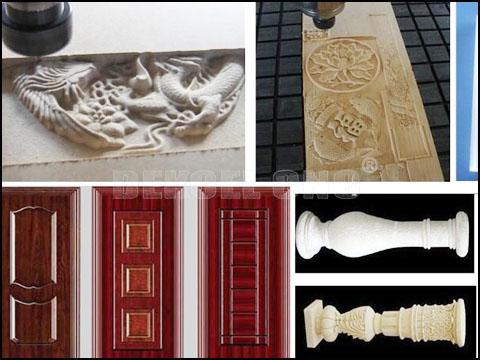 Why are woodworking CNC routers more and more popular with customers? Why use a CNC router? In this article we will introduce the functions of CNC routers for wood machinery.
Because of the urgent needs of high precision wood cnc router, more and more cnc wood router manufacturers see the opportunity of wood cnc router market.

The real cnc woodworking engraving machine, it has a very high requirements of its own accessories, software, assembly and others. So, the woodworking cnc router users must recognize the performance and requirements of cnc wood engraving machine, then choose it.
High speed wood cnc router is a cnc equipment, which mainly designed for wood furniture manufacturing industry, advertising industry, building model industry and other industries.
Using the cnc router for wood furniture machine, that is improve processing speed greatly. And the wood cnc router is very suitable for engraving cutting wood doors and windows, traditional furniture, craft table, wooden crafts, organic board, PVC board and other materials.
Cnc woodworking engraving router is used high quality parts of machine to ensure machining stability, high precision and small vibration. In addition, The good quality wood cnc router with high speed is suitable for mass production. Saving the time and labor cost.
There are many different types of cnc router in Jinan Dekcel Cnc Equipment company. We will recommend a most suitable one to you according to your requirements. We are provide good service and after-sale service for our customers. Welcome to contact us.
So if you are interested in oureconomical wood cnc router, or have any question about the cnc router for wood. Please contact Jinan Dekcel Cnc Equipment Company. We are support service 24 hours online. And we will try our best to meet your requirements according to your reply.
Thanks for your reading time.