Why is the customized furniture wood cnc router so popular with people?
Views: 30 Author: Site Editor Publish Time: 2018-01-22 Origin: Site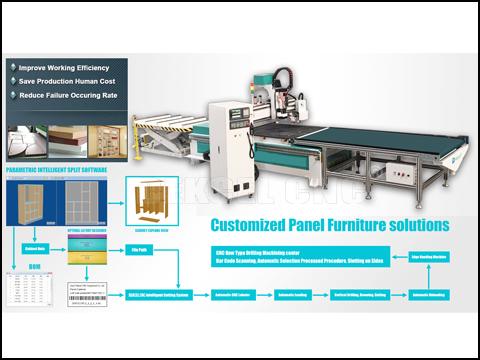 Why is the customized furniture wood cnc router so popular with people?
In recent years, the customized wood furniture is becoming popular more and more. Of course, the customized furniture wood engraving machine plays an important role. Why is the custom made wood furniture so popular? And what are the advantages of custom made wood furniture machine?
As a leading manufacturer, Jinan Dekcel Cnc Equipment Company has focused on wood cnc router many years. And our company has also lunched many different models wood router for customized furniture to meet requirements of different customers. This article we will introduce the reasons of why people choose customized furniture.
1. Can be customized
The wood furniture can be customized according to the size of customer's room, and the design is more humanized. Using cnc custom made furniture wood machine that can be designed according to the needs of customers, it is very easy.
2. Save space
It can make full use of the effective space.
3. Advanced production process
The custom-made wardrobe is made of customized wardrobe cnc machinery, which ensures the high consistency and fine quality of wood furniture and improves the service life of the wardrobe.
4. Environmental protection
So if you are interested in our best quality wood cnc router for customized furniture, or have any question about cnc router for wood furniture carving. Please contact Jinan Dekcel Cnc Equipment Company. We are support service 24 hours online.
Thanks for your reading time.