The advantages of vacuum table for wood cnc router.
Views: 23 Author: Site Editor Publish Time: 2017-12-20 Origin: Site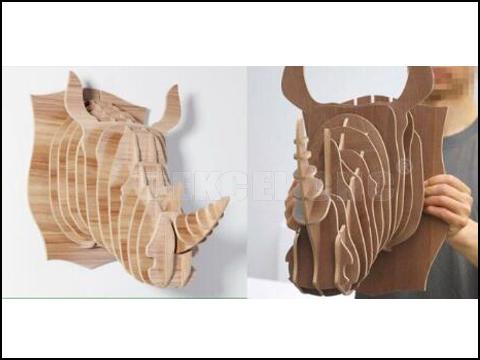 The advantages of vacuum table for wood cnc router.
As we all know, the working tables of best price woodworking carving router are mainly divided into T-slot aluminum table and vacuum table. The former uses aluminum profiles to make table and the sculptures need to be manually fixed by rivets. Using vacuum adsorption table, you just put the plate directly on it and fixed automatically. In contrast, the latter is more time saving and more firmly fixed.
But it is not mean that all processing technology are suitable. Choosing what type of wood cnc router carving machine must according to the customer's processing technology.
Compared with the aluminum table, the price of the vacuum table is higher. And the vacuum table can be divided in to four, six or eight zones. In this way, the adsorption function can be enhanced more greatly.
When we process the plate, open the vacuum valve, the carving board will be fixed directly. Compared with the manual fixed, this way saves a lot of time and fixed more stable. When choosing factory price cnc router for wood furniture, customers must choose the suitable cnc equipment according to its own processing technology. Although vacuum adsorption table of cnc woodworking carving machine can save a lot of time, it is not suitable for every user to use.
So if you are interested in our economical wood cabinet carving machine, or have any question about the wood cnc router. Please contact Jinan Dekcel Cnc Equipment Company. We are support service 24 hours online.
Thanks for your reading time.