How to buy a best woodworking cnc routers?
Views: 62 Author: Site Editor Publish Time: 2017-08-08 Origin: Site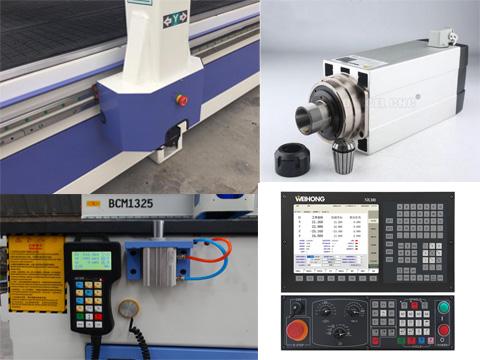 Choosing the right CNC router for woodworking is very important.Cnc woodworking router machines is mainly used in the processing of wood, medium density fiberboard, plywood, so that it has a variety of aesthetic relief patterns.
At present, there are a lot of CNC engraving machines used for wood carving on the market, but the engraving quality of CNC engraving machines and industrial CNC wooden router prices are not the same. Therefore, when it is necessary to buy CNC wooden router, we need to choose carefully from these aspects for your consideration.
First of all,have a general judgement about which market you are on,what you plan to do by this wood carving cnc router machine,that is to say,application areas,you can choose China cheap cnc router table size,painted color and so on.
Then the next issue is to choose cnc router wood machine control method and engraving speed.Summarize the three most popular control modes,one is called NC studio,all the work is completed by computer control,you can see all the processing steps in the screen.The second is DSP control system,a memory capacity of more than 32M,no need of a computer at all,As long as you save the file in the DSP controller,you can leave the computer alone,turn off the computer,or start to do some work.This method greatly improves the efficiency of CNC woodworking engraving machine.The third one is Mach3 control system.
Spindle and spindle motor is also an important component of industrial cnc woodworking machine,and its performance has a crucial impact on the whole performance of cnc router China wood carving.Machining spindles are usually divided into two types: water-cooling spindle and air-cooling spindle.Water-cooled spindle has no noise and better cooling effects.Air-cooled spindle,suffering no effects of temperature,suitable for very cold areas.Large scale table top cnc wood router must adopt wide imported square guide rail,for its load capacity and precision retention are more than 30 times of circular guide rail, which guarantees the high quality and high speed cnc wood carving router.
As to motors and drivers,there are two main kinds,stepper motors and drivers and servo motors and drivers.We Dekcel cnc equipment company adopts domestic Leadshine stepper motors and drivers or imported Japanese Yaskawa servo motors and driver for option.
As to good quality cnc router machines,It can greatly improve work efficiency, improve the production precision, but if the purchase of poor quality CNC woodworking engraving machine, not only can not save labor costs, and will waste a lot of materials. Buy wood carving machine.