The Common used engraving software for cnc router for wood engraving industry
Views: 405 Author: Site Editor Publish Time: 2017-08-04 Origin: Site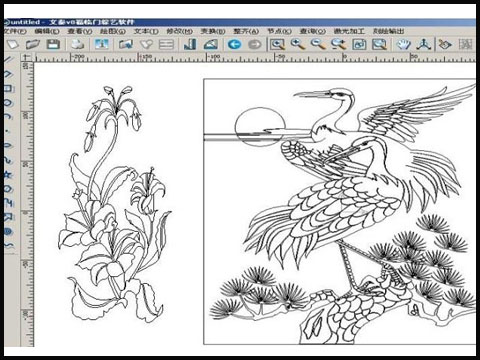 The Common used engraving software for cnc router for wood engraving industry
Jinan dekcel cnc company offers cnc wood engraving router machine for many years. As we all know that a proper engraving software is an essential part for a quality and beautiful carving products made by wood carving cnc router machine. Dekcel cnc company is going to share several common software for wood engraving cnc router engraver.
1.Artcum: it is a common software, which will usually be equipped on the computer by cnc wood engraving router factories. Artcum is suitable for flat engraving process, including Artcum new map storage, Artcum practical map storage, Artcum international map storage, nation standard map storage (public sign, instuction sign, transportation sign etc).
2.JDpaint: it is developed by Beijing Jingdiao company, which is suitable for 3D embossed paroducts.
3.TYPE3: There are quite a lot of users of wood cnc carving router machine adopting the type3 software, which has powerful functions. Type3 software for wood carving cnc router can deal with 2D and 3D effect.
4.ARTCAM: The most important feature: flexible embossed design is favoured by the users of cnc router for wood engraving.
5.MASTCAM, PRO/ENGINE: These are professional engraving software suitable for mold engraving industry.
Hope this article will help you. If you have any questions about wood carving cnc router price and qualities, please contact us as soon as possible. Jinan Dekcel Cnc Euipment Co., Ltd will always be there for you.