Do you know how to troubleshoot china wood cnc router machines
Views: 4 Author: Site Editor Publish Time: 2017-04-10 Origin: Site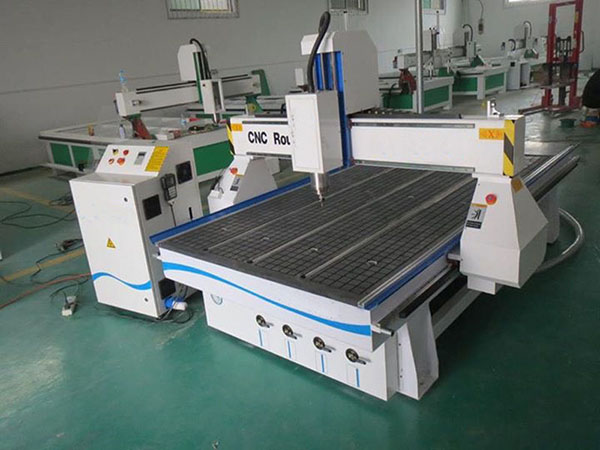 China CNC router machines are complex and require a great deal of attention and troubleshooting as they get older. Although very durable, china wood CNC router machines are prone to small problems that can be easily fixed with attention to detail and with an understanding of the various machine components. By analyzing the problem and tracing it back to certain procedures that may or may not have been done, you can keep your CNC machine in acceptable working condition for decades.
Make sure that the machine is zeroed out. This will allow the CNC router machine to know its home position. A CNC uses locational information in a program to position the cutting tool for the machining process. Using the control, move the spindle into the home position so that the machine has a starting reference point.
Make sure there is oil and air going to the CNC. CNC router machines use air to open and close the tool holder as well as to keep the tool tight in the spindle for the cutting process. If the air pressure or oil pressure for lubrication get too low, the machine will stop functioning and you may have to restart the cycle. Keeping the machine lubricated and the air flowing will allow for continuous uninterrupted cutting.
Check the edges of cutting tools if the part finish looks rough or out of tolerance. Tolerance is the amount of deviation from the dimensions on the print that is allowed for the part. If necessary, change dull or chipped tools, but remember to re-tech them using the probe. This will give the machine the information it needs about the location of the tip of the tool for accurate cutting, drilling or boring.
Check the coolant flow and fill the reservoir if the tooling is getting too hot and burning up. The coolant lubricates the cutting edges of tools including indexable cutters, end mills and drills. Make sure that the coolant is in a good general position to hit all of the various tip lengths of the individual tools. The coolant acts as a cooling fluid and a lubricant and most be refilled as it is mostly water and does evaporate over time.
Clean the chip drawer out on occasion. If the coolant flow becomes prematurely low, it is usually because a large volume of the coolant is being blocked by excessive chip build-up. Clean the chip drawer every once in awhile to assure that the coolant reservoir fills up fully so that it can be recycled by the machine through the coolant system. This will help prevent the tools from being damaged by heat.
All in all, I sincerely hope this artical can help you. Enjoy!