Cnc wood router machine DSP and Weihong control system of their respective advantages
Views: 27 Author: Site Editor Publish Time: 2017-06-20 Origin: Site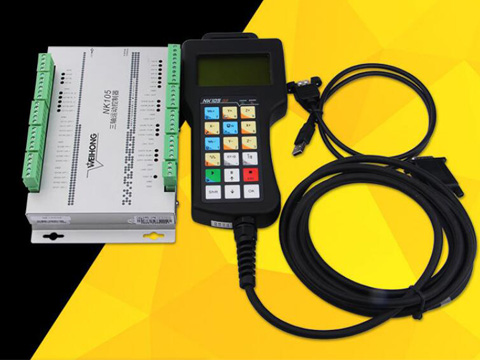 Cnc wood router machine DSP and Weihong control system of their respective advantages
At present, the control system of cnc wood engraving machine is mainly Weihong and DSP. These two control systems are controlled by the computer. But the Weihong control system is more considered as a computer woodworking engraving machine. Because the computer and wood engraving router machine is always together when it is working. It is doing carving path on the computer, and then controlling the wood carving machine engraving processing. DSP control system is usually said handle control engraving machine. It is doing carving path first on the computer, and the path is saved in the U disk, then put the U disk into the handle. The handle and wood carving cnc machine connected to control cnc wood router machine processing.
The two control systems have their own advantages, Weihong control system more intuitive. In the wood router machine working, users can through the computer see the processing patterns and time directly. DSP handle control system does not occupy the computer, more simple and convenient. This control system is suitable for working outdoors. Users can choose the appropriate control system according to their processing environment as well as the conditions.
If you are interested in cnc wood router machine or have any question, please contact Jinan Dekcel Cnc Equipment Co.,Ltd as soon as possible.
Thank you for your reading.