What materials can make a laser cutter cut?
Views: 56 Author: Site Editor Publish Time: 2019-08-06 Origin: Site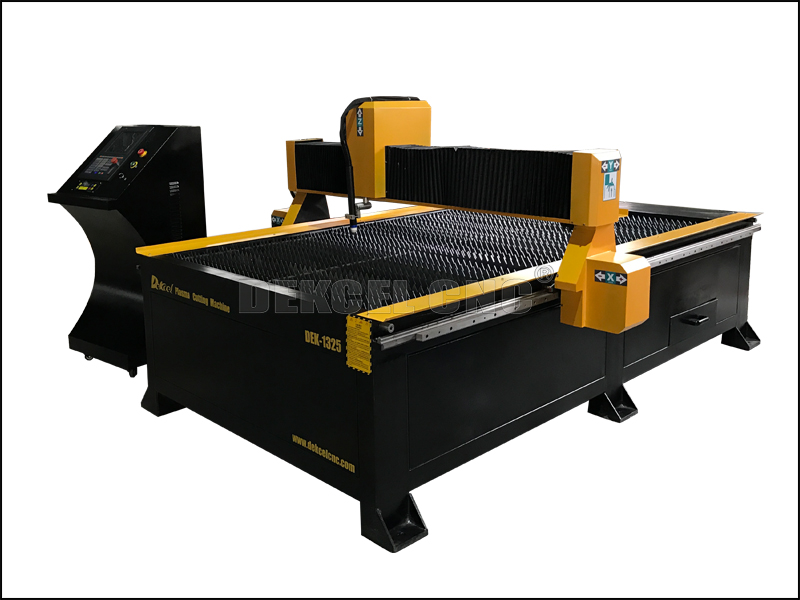 CNC Laser cutting machine is a technique that uses a laser to cut material. Laser cutting is widely used in industrial manufacturing, but recently, many schools and amateurs have begun to invest in it. This brings up a question, What materials can make a laser cutter cut?
1 Why some materials can't be cut
If we can understand why some materials can't be cut, then answering the title of this article is a very easy task. First, the principle of laser cutting is to use a high-temperature melting material produced by a laser. Therefore, if the high temperature generated by the laser irradiation does not melt the material, the cutting is naturally impossible. The most typical example is metal. Many metals have a high melting point, and the high temperature generated by the laser alone cannot melt the metal, and because of the good thermal conductivity of the metal, the heat generated by the laser irradiation is quickly distributed to the entire piece of metal.
High-temperature cutting of metal is feasible, but the heat generated by laser irradiation is not enough.
Second, some materials can be melted using a laser, but other substances are produced during the melting process. For example, polycarbonate sheets, if burned, produce a long cloud of ash that can damage optical machines and is extremely harmful to human health. This type of material is also not suitable for laser cutting.
2 What materials can the laser cut?
After satisfying the two conditions mentioned in the first part, other materials can be used for laser cutting. Of course you can't say that the laser can cut all other materials. In contrast, many materials using physical methods for cutting are a better choice. Some materials use laser cutting at a very slow rate, which wastes a lot of energy and is not worth the candle.
Acrylic is a very high quality laser cutting material that is smooth and fast to cut and does not produce other harmful substances. It is one of the best materials for laser cutting.
In addition, there are many materials suitable for laser cutting, such as many wood, paper, cardboard. For specific categories, you can refer to the manual provided by the manufacturer. If you are not sure if certain materials can be laser cut, be sure to test before cutting. There are many test methods, such as the polycarbonate sheets and acrylic materials mentioned above. Both materials have the same appearance and odor, but if they are bent, the feel is different. This way you can easily distinguish between the two. Other materials may require a more professional approach.
3 Contact us
We are a professional laser cutting and CNC Router Manufacturer. If you want to know more information, please call us and we will provide you with a complete solution.
A laser is a high-energy beam that produces high temperatures to achieve a melted material. Because the temperature generated is very high, the melting process is very fast, and the material irradiated by the laser melts and evaporates in a short time, thereby achieving the purpose of cutting the material.