The Three Secrets That You Shouldn't Know About Nonmetal Laser Cutting Machine
Views: 23 Author: Site Editor Publish Time: 2018-02-08 Origin: Site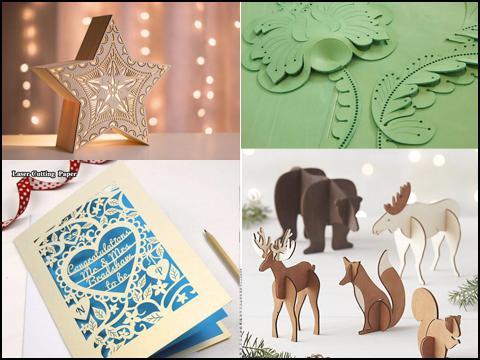 The Three Secrets That You Shouldn't Know About Nonmetal Laser Cutting Machine
As a laser machine user, how to use the cnc laser cutting machine better and produce good quality products? This article Jinan Dekcel Cnc Equipment Company will tell you the three secrets that you shouldn't know about nonmetal laser cutting machine.
1. The processing quality of laser cutting machine.
When the quality laser cutting machine is running, the power of laser cutting cnc machine has a certain effect on the cutting quality. The power is measured by material and thickness of it. The power is too large or too small that can not get excellent processing results. If the power is insufficient or too small, the surface will be produced burrs or cause the problem of inability to cut. And the excessive power of cnc nonmetal cutting laser will cause too much slit and expand the area of material dissolution. Therefore, choosing a suitable laser power can improve the processing efficiency and effect.
2. The selection of gas when processing.
When laser cutting, the cutting gases are selected according to different material. The choice of cutting gas has a great influence on the quality. The main function of cutting gas: combustion and heat dissipation, timely blow off stains and prevent the cutting stains rebound into the nozzle so that to protect lens etc..
3. The speed setting.
When cutting, the choice of cutting speed is determined by the material and thickness of plate. The different cutting speed of laser cnc machine will have a great effect on the quality. Choosing the appropriate cutting speed can not only improve the efficiency of laser cutting, but also get good cutting quality.
So if you are interested in our best laser cut fabric machine, or have any question about cnc laser cutting machine, please contact Jinan Dekcel Cnc Equipment Company. We are support service 24 hours online.
Thanks for your time.