Reliable Sources To Learn About Laser Engraving Machine
Views: 6 Author: Site Editor Publish Time: 2018-01-29 Origin: Site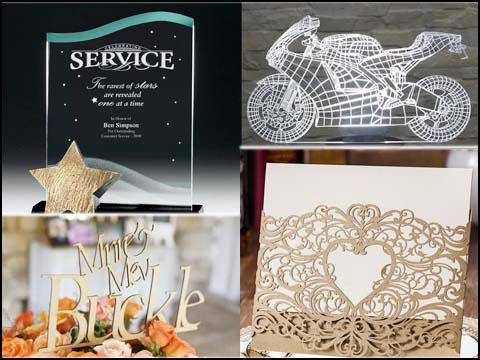 Reliable Sources To Learn About Laser Engraving Machine
As a China cnc laser user, it is important to choose a high quality laser cutter machine. When choosing the cnc laser cutting machine, we should pay attention for the quality of laser equipment, and the most intuitive way is to understand the main components of laser cutter equipment.
As we know, good machines are usually equipped with famous brands of configurations. It is not only because of its good performance, but also because it can be cut with maximum efficiency. The most important parts of the laser cutting machine are laser generator and laser head. It is particularly important to pay attention to identifying the brand when buying the machine. In addition, identifying the applications of laser cutting machine and the products you need to be processed. In the choice of laser cutting machine, the suitable cnc laser machine for our own products can improve the capacity better.
With the increasingly fierce competition in laser industry, Jinan Dekcel Cnc Equipment Company has developed different models of laser cnc equipment, and the requirements of laser machine are becoming more and more high. The superior and efficient laser cutting machines can not only improve the quality of products, but also greatly improve the production capacity and help the enterprises to improve their profits.
So if you are interested in our laser engraving cutting machine, or have any question about the laser equipment. Please contact Jinan Dekcel Cnc Equipment Company. We are support service 24 hours online
Thanks for your reading.