What is the excellent bed for cnc laser cutting engraving machines?
Views: 2 Author: Site Editor Publish Time: 2017-05-03 Origin: Site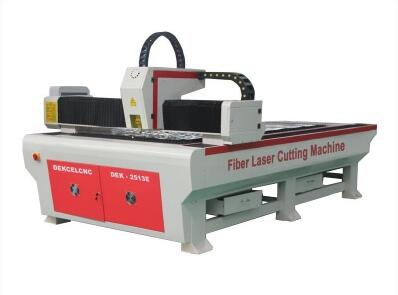 What is the excellent lathe/bed for laser cutting engaving machines?

The lathe is an important factor in determining the cutting accuracy and stability of the laser cutting machine.Therefore,the manufacturing technique of the lathe occupies a very important position in the assembly of the laser cutting machine.So,which kind of lathe is regarded as excellent? There are some tips you can take into consideration.
As we all know,lathe stability of cnc laser cutting engraving machine exerts great impact on the processing performance,so normally we manufacturers will use steel structure to cast the entire bed and also conduct the annealing process to achieve the perfect effects.
What is the annealing process:
The so-called annealing process is to heat the steel to a certain high temperature and keep the temperature for some time,and then make it slowly cooling.The steel's annealing is to heat the steel to the point of total phase transition or partial phase transition and keep this temperature for a moment and then cool the steel.
Why the lathe/bed of cnc cutting machine need the annealing process:
The purpose of annealing is to eliminate tissue defects,improve the organization to make the ingredients homogenize and refine the grain,thus,improve the mechanical properties of steel, reduce the residual stress; at the same time reduce the hardness,improve machine plasticity and toughness,improve the cutting performance.So the annealing is to eliminate and improve the former process of tissue defects and internal stress, but also make preparations for the follow-up process.
For the good of the laser cutting machine machine's own physical properties, taking heat treatment is necessary, which can effectively avoid the structural defects due to the lathe/bed itself and is an important means to extend the service life of the equipment.
In conclusion,the annealing process to the lathe/bed of cnc laser engraving machine is essential.