What is the difference between the cnc woodworking engraving machine and hand engraving machine? (1)
Views: 55 Author: Site Editor Publish Time: 2017-06-26 Origin: Site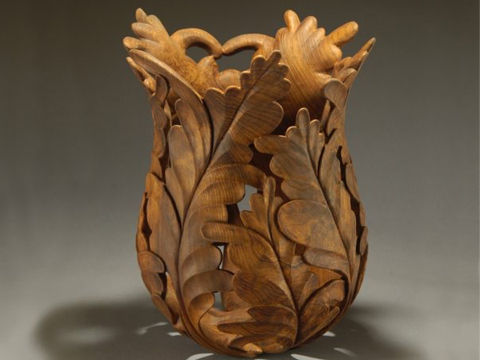 What is the difference between the cnc woodworking engraving machine and hand engraving machine? (1)
The carving art since ancient times in people's life plays a very important role. From home decoration to handicrafts, sculpture art is indispensable. The only difference is that now the mechanical engraving equipment - cnc woodworking engraving machine gradually popularized, with a gradual alternative to manual engraving trend. What's the difference between the two carving techniques? Let's introduce them one by one today.
Line of sight comparison:
Cnc woodworking engraving machine is drawing design path by engraving software. And then enter the computer carving automatically. So the details of the sculpture carving and neat one. Either disk or cloud beads, each the same size, look no different. This is extremely suitable for mass production, making furniture manufacturing more sophisticated perfect. But no matter what the accuracy of hand carved machine and cnc router for wood machine is not comparable.But hand carved also has its own unique advantages. It can make the work piece looks very vivid.

Compared with manual engraving, cnc wood engraving machines, rapid engraving efficiency, engraving accuracy, etc., are hand carved, far from comparable. Some customers choose wood cnc engraving machines, and then manually modified, so that it can make the engraving efficiency and accuracy high.
The details of cnc router for wood machine
So if you are interested in cnc wood engraving machine from DEKCEL CNC and have any question, please contact me as soon as possible. We will support service 24 hours online.
Thank you for your reading.