Four indexes you should pay attention when you choose best wood cnc router.
Views: 11 Author: Site Editor Publish Time: 2018-01-11 Origin: Site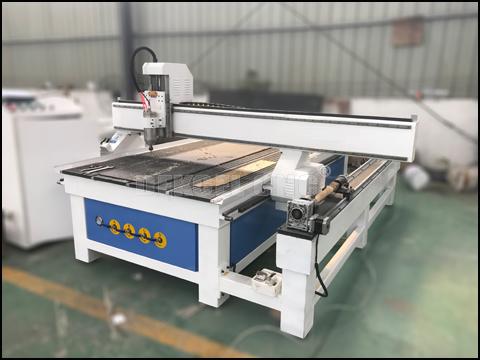 Four indexes you should pay attention when you choose best wood cnc router.
Compared with traditional processing methods, there are many advantages of best wood cnc router, such as high machining accuracy, high production efficiency, high processing quality and low labor cost. And with the repaid development of society, more and more customers choose fine woodworking engraver machine to replace traditional manual processing methods.
So how to choose a suitable wood engraver cnc router to finish our works? Today we will introduce four important index of cnc woodworking engraving machine.
1. The working size of wood engraving machine: it is important for customers to choose a suitable working size. The workers of our company with many years experience can give you more professional advice according to materials you processed.
2. The spindle motor of cnc wood carving machine: it is important to choose suitable spindle motor according to the different use. High power machining is required large power of spindle and strong cutting ability.
3. Guide rails of wood cnc machine: the guide rails with high precision and strong load capacity can ensure the high quality and high speed processing.
4. Precision of cnc wood router: the accuracy of wood engraving machine is important for processing effect. It affect the quality of products processed.
The wood cnc equipment brings new vitality to wood processing industry. So if you are interested in our wood crafts engraver machine, or have any question about the cnc wood engraver machine, please contact Jinan Dekcel Cnc Equipment Company. We are support service 24 hours online.
Thanks for your time.