The main features and price of oscillation knife cutting machine for gasket
Views: 9 Author: Site Editor Publish Time: 2017-09-01 Origin: Site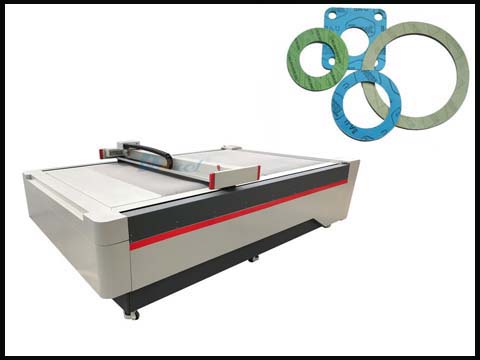 The main features and price of oscillation knife cutting machine for gasket
1.Dekcel oscillation knife cutting machine plotter for gasket is able to cut any shape without any die mold after importing the file into the computer.
2. The whole cutting process can be operated by only one people, which saves labor power and improve the products competition.
3.The high precision of Dekcel oscillation knife cutting machine for gasket guarantee the product quality and reduce the unnecessary loss caused by manual faults.
4.Dekcel oscillation knife cutter for gasket is equipped with automatic typing system, which improves greatly the using rate of the gasket materials and reduce the waste and the cost of the raw material.
5.Dekcel adopts knife cutting, which will not appear the burned yellow situation and any smelly gas. No pollution.
6. Dekcel oscillation knife cutting plotter is designed especially for gasket, car seat covers something related to car interiors, which can process the materials with the width of more than 1600mm.
7. Oscillation knife cutting machine use the crawler work platform and optical automatic feeding device to achieve continuous process of feeding cutting.
Hope this article will help you. If you have any questions about wood carving cnc router price and qualities, please contact us as soon as possible. Jinan Dekcel Cnc Euipment Co., Ltd will always be there for you.