The application of cnc laser machine for marking bar code QR code.
Views: 8 Author: Site Editor Publish Time: 2018-01-08 Origin: Site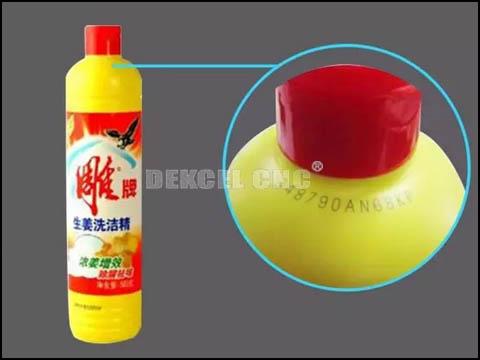 The application of cnc laser machine for marking bar code QR code.
order to meet the requirements of customers, the packaging of products also must keep pace with the times. The packaging information is required not only beautiful and clear, but also safe and reliable. So choosing the high precision laser marker is a best choice.
What are the advantages of fine laser marker cnc for enterprises? There have been such reports: the production date or bar code and other information is tampered. This problem can be effectively solved by using a laser marking machine.
The ink jet code will fade as a result of the touch, environment and so on. The marking of cheap laser marker machine will not be so. The marking effect will not fade, and it has advantages of environmental friendly, permanent and anti-counterfeiting. The laser marker machine can also mark two dimensional code and bar code on the surface of products which is easy to save and trace.
Of course, there are many advantages of laser marker machine. If you are interested in our laser marker for metal nonmetal machine, or have any question about the cnc laser marker machine, please contact Jinan Dekcel Cnc Equipment Company. We are support service 24 hours online.
Thanks for your time.