Good choice! Cnc laser marker machine for electronic products.
Views: 29 Author: Site Editor Publish Time: 2017-09-20 Origin: Site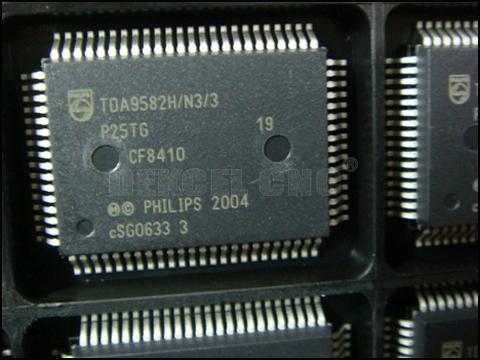 Good choice? Cnc laser marker machine for electronic products? Yes, the china high speed laser nonmetal marker machine can mark the logo, brand, production date and other patterns on the surface of electronic productions. As you know, in our daily life, the electronic productions are popular with people more and more. And the appearance of electronic products are more and more attractive to people too.

In recent years, with the rapid development of laser marking technology, the application level of laser technology is gradually improved, the cnc laser marker not only in the process of industrial production can not be replaced by an important part, and outstanding performance of laser marker for metal nonmetal machine are now gradually lead the manufacturing step to a new level.
Laser marking, as an important application, plays an important role in the laser marking process nowadays. It has fundamentally changed the traditional form of processing. The fine laser marker cnc machine with high energy density is used to irradiate the workpiece locally, so that make surface of material is vaporized or the chemical reaction of color change, thus leaving a permanent mark on the surface of products. Using the good precision laser marker machine not only can play all kinds of characters, symbols and patterns, while processing characters from the size of millimeter to micron level, which makes the laser marking achieve more precise. It is a good new for the consumer electronics industry. With the continuous improvement of laser technology, the application scope of laser marking in the field of consumer electronic products is further expanded.
Now the consumer electronic products has become an indispensable part of our daily life, not only gave us many convenient, but also improve our ability to understand the world and change the world. In order to satisfy our more human needs, we have to compress the internal components in an integrated way, which makes the internal components of electronic products become more and more complex.
Like now, mobile phone, micro processor, display, memory chips are its complex components, composed of different material, the small size, small thickness, so when processing these materials, we need high precision machining means to process, and to meet the needs of large quantities of electronic products and customized processing needs.
The laser marking can be very good for consumer electronics products, the effectiveness of good laser marker cnc machine are marked fine, because the laser beam is very very small, using the laser marker machine for electronic products do not need to contact the surfaces during processing, so the internal component does not damage the consumer electronics and no mechanical extrusion under the condition that the tag can be fine for consumer electronic components.
But now the price of best quality laser marker machine is higher than the traditional equipment. So many customers tend to consider their own costs, but considering the overall effect and efficiency of laser processing, laser marking machine has many advantages of processing methods than traditional equipment.
Especially now with the application of cnc laser marking machine gradually mature, the advantages of laser marking technology is more obvious in the field of consumer electronics. It can be said in the rapid development of consumer electronics, laser marking processing plays an important role.
Jinan Dekcel Cnc Equipment Company has focused economical cnc laser marker machine many years, in order to meet customers' requirements, our company has decided to lunch cheap 10w laser marker machine, good 20w cnc laser marker machine, 30w laser marker cnc machine for sale. And there are many different types of china cnc laser marking machine for metal nonmetal materials, for example: mini cnc laser marker, desktop laser marker machine, cnc laser marking machine with rotary device. You can use the cnc laser marker machine for process metal and nonmetal materials. By the way, the fiber laser marker machine is suitable for marking metal materials, such as iron, stainless steel, carton steel, copper, aluminum and so on. And the co2 laser marker machine is suitable for processing nonmetal materials, such as, wood, paper, plastic, rubber, leather and other nonmetal materials.
Cnc laser marker machine show:
In addition, if you are a green hand about the cnc laser marker machine, don't worry, the staff of our company have many years experience, we can recommend you a most suitable good laser marking machine according to your requirements.
Please trust us, hope to build long term cooperation with you and your company. If you are interested in our fiber laser marking machine andco2 cnc laser marking machine, or have any question about the cnc laser marker machine. Please contact Jinan Dekcel Cnc Equipment Company. We are support service 24 hours online.
Thanks for your reading.