The advantages of oscillation knife cutting machine plotter for fur collar
Views: 9 Author: Site Editor Publish Time: 2017-09-07 Origin: Site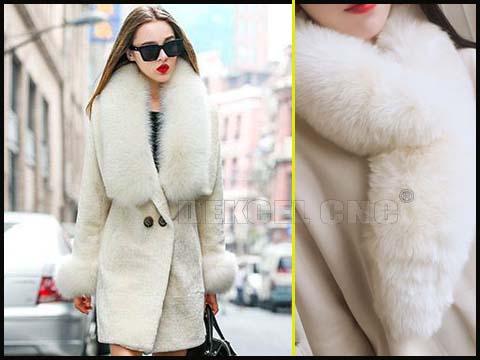 The advantages of oscillation knife cutting machine plotter for fur collar
Jinan Dekcel cnc company offers oscillation knife cutting machine of customized size for fur coats. As we all know, fur coats are very popular in cold winter days.Various manufacturers have chosen advanced laser hair cutting technology to produce a series of unique gorgeous fur collar coat. Oscillation knife hair collar cutting technology has gradually become popular in society.
Inferior hair collar cutting process will appear the uneven incision which not only affect the outlook, but also generate the sense of uncomfortable. Therefore, it is particularly important to ensure the accuracy of cutting. Then what are the advantages of oscillation knife cutting machine to cut fur collar?
1. The oscillating knife cutting machine plotter cutting speed is fast and it is easy to make the cloth linear cutting and complex curves, pattern cutting.
2.The incision is smooth, rarely appearing the uneven situation.
3.Saving time, effort, and manpower costs and reduce waste of resources by using Dekcel oscillation knife cutting machine plotter.
4. Dekcel oscillation knife machine plotter for fur collar is able to work in a continuous way with stable performance to improve the cutting efficiency.
Hope this article will help you. If you have any questions about oscillation knife cutting machine for fur collar price and qualities, please contact us as soon as possible. Jinan Dekcel Cnc Euipment Co., Ltd will always be there for you.