How to install cnc router for wood carving properly
Views: 37 Author: Site Editor Publish Time: 2017-07-18 Origin: Site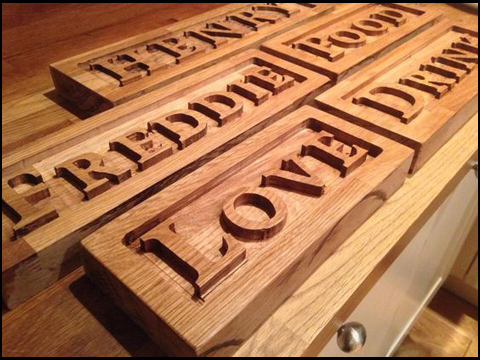 How to instal cnc router for wood carving properly
Warning: all operations must be operated under power off!!!
1.The main body of cnc router wood engraving must be connected with control box by the the control data line.
3.the power cord plug of the cnc wood carving router machine body should be plugged into the Chinese standard 220V power supply.
4. The connection between control box and computer: One end of the data line is inserted into the signal input in control box, and the other end is inserted into the computer.
5. plug one end of the power line into the power supply of the quality cnc wood engraving router control box, and the other end is plugged into the standard 220V power outlet.
6.the engraving knife is installed under the the spindle of wood engraving cnc router through the spring chuck.
7.The spring chucks of appropriate size are inserted into the holes under the cnc wood engraving router spindle, then put the knifes into the tool chuck wrench. Using the small random spindle neck stuck flat groove to keep it unmoved. Finally, using the big wrench to tighten the spindle nut anticlockwise as well as the tools.
Hope this article will help you. If you have any questions about cnc router wood engraving instructions and installations, please contact us as soon as possible. Jinan Dekcel Cnc Euipment Co., Ltd will always be there for you.