Help! Notes for buying a cnc router wood carving machine
Views: 11 Author: Site Editor Publish Time: 2017-07-15 Origin: Site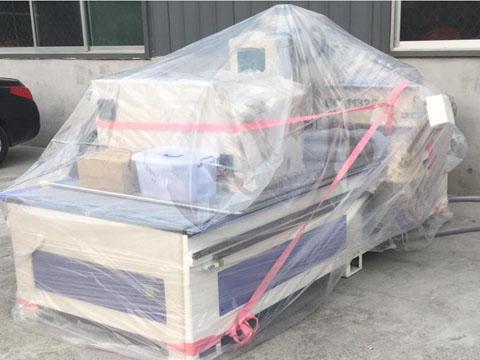 Get clear about your work:
Do not think that buying cnc router machine can do all the works,wood cnc router manufacturers divided cnc woodworking router machine into a variety of models,in order to deal with a variety different processing tasks with different wood carving cnc router machine.For example,you buy a cnc metal mold milling machine to carve the double-color plate,or buy a large cnc wood engraving machine to make the seal, which will cause a huge waste and will not get any good results.If you buy an small advertising cnc router machine to do the mold engraving,i am afraid the mini cnc router for advertising will let you down.So before you buy cnc wood router for wood carving,please tell the sales staff detailed information about your work,including wood carving cnc router table size you preferred, the processed material,its thickness,size,weight,and finally the final carving effect and requirements.
Select the appropriate industrial wood engraving cnc router machine model:

As a small advertising signs manufacturer,main production covers three-dimensional word lights, crystal characters,double color plates,badges and so on,it is suggested to buy an advertising cnc router. But as to cnc router cutting wood machine's configuration should also be further refined,for example if the main work is to do two-color plate,cnc carving router wood machine should be equipped with a floating head, because it can ensure to engrave the words with same depth on the large-format double color plate;Another example,if to process acrylic words carving, the wood cnc routing machine should be matched with more than 800W high-power spindle,for cnc wood carving router machine with low-power spindle,will accelerate the bearing wear,accuracy loss.In general,if wood cnc router table (format) is less than 600mm,not suitable for carving two-color panels and other fine carving,and more suitable for doing some large plaque.Some clients of Dekcel cnc equipment company may want to process some cylinder or other special-shaped workpiece,it's better to install cnc wood router for sale with some fixture or rotary device.If it is a stamp shop specializing in engraving all kinds of seal, you can buy the specific cnc engraving router machine for seal.
Pre-purchase test run of wood carving with a cnc router
Before purchasing a cnc wood engraving machine,you'd better let the sales staff lead you to the workshop and do a test run of China cnc wood router by your own hands,At the same time calculate the efficiency,observe the effect,fully test cnc router for wood carving performance to be clear whether you will buy a cnc wood carving router machine or not.

Sign the contract of buying wood carving cnc router
After making the decision to buy a wood cnc router machine,the first thing to do is to sign a contract with the seller,the contract should specify the best cnc wood carving machine's model, configuration, price,delivery time and delivery methods, training methods,warranty terms and payment methods and other factors.

After signing the contract about cnc wood router table price,usually pay a certain deposit (except for the spot) in accordance with the provisions of the contract.
Delivery and Acceptance of cnc woodworking machine
Cnc wood carving cutting machine delivery time will normally take about 15-20 days.After the arrival of cnc router wood cutting machine,it is the responsible for the technical staff open the package and start the regular inspection.The technical person should carefully check the appearance of cnc router for carving wood, whether there is damage,whether it is caused by the transport.If no problems,check cnc router machine for sale main parts and the attached accessories.Later the technical staff start wood carving cnc router's installation (including hardware installation,removal of fixed parts,connected the power supply with a variety of cables, software installation,computer connection,engraving software installation).
After installation,high speed cnc wood carving router need to be tested with the test drawings provided by the wood cnc router suppliers.If the carving test is totally correct,small cnc wood router delivery and acceptance are finished.