The brief introduction of fiber laser marking engraving machine
Views: 3 Author: Site Editor Publish Time: 2017-05-19 Origin: Site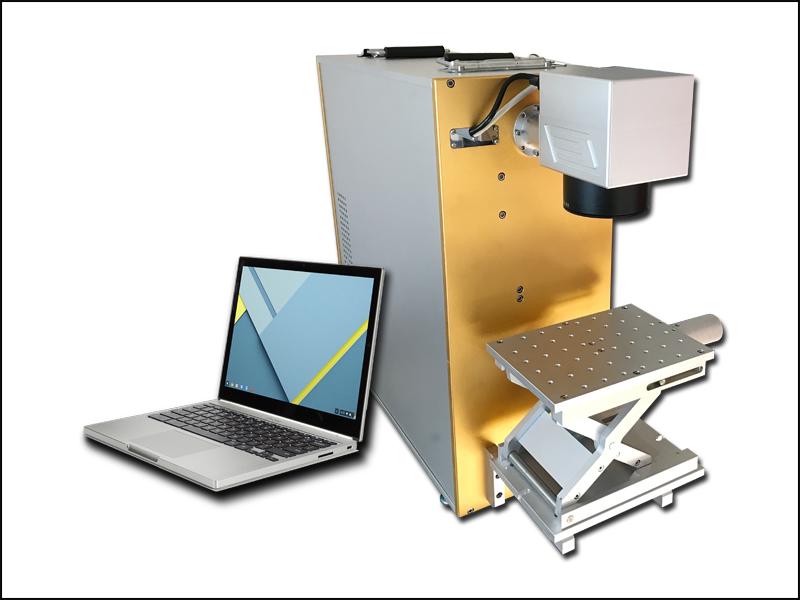 Product Description of fiber laser marking machine

1. Useing high quality imported laser source and scanner.
2. Fully enclosed air-cooled laser system.
3. Average laser life span of 100,000 hours.
4. Built-in cpmputer system. Table top design. Takes up minimum space.
5. WINDOWS based marking software. Able to mark all WINDOWS compatible fonts and languages.
6. Marking software is compatible with most picture formats like AI, PLT, DXF, BMP, JPEG etc.
7. Support auto-coding, serial number, batch number, date, bar codes.
8. Able to mark metal materials and non-metal materials.
9. Able to mark continuous rings, bracelets and other cylindrical objects with the rotating device.
Applicable Industry of fiber laser markerof Jinan Dekcel Cnc Equipment Co.,Ltd
Jewellery accessories, eyeglasses, clocks and watches, hardware, tools, accessories, sanitary ware, ceramic plastic, PVC, phone keypad, electronic components, integrated circuits IC, precision equipment, medical equipment, etc.
Hope this article will help you. Enjoy! If you have any questions, please just feel free to ask us. Jinan Dekcel Cnc Equipment Co.,Ltd will always be there for you.