Solution ! How to choose the router spindle cnc carving machines for wood?
Views: 40 Author: Site Editor Publish Time: 2017-07-05 Origin: Site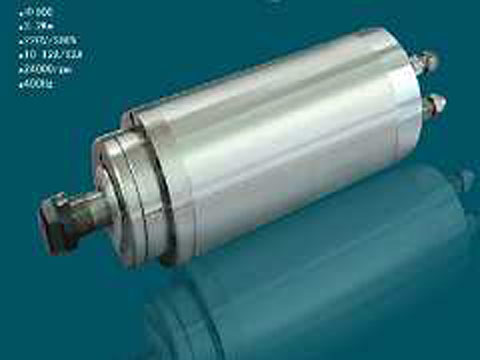 What's router spindle of wood carving cnc machines? Don't be confused and cheated by this word. Router spindle is a very simple component,it can not only cut and engrave on materials with the spindle motors and inverter.Just like other components of cnc carving machines for wood,spindle has two types: water-cooling spindle and air-cooling spindle.These two spindles both have advantages and disadvantages.The water-cooling one makes use of water to cool the spindle with a water pump assistance,can achieve better cooling effects. But this type is greatly affected by local temperature.If it is always hot in four seasons,air-cooling spindle is better.Air-cooling spindle of cnc machine for wood carving use the air to cool the router head,will come with a little noise,but if it is Italy's HSD air-cooling spindle,the after-sale service is available everywhere in the whole world.So you don't need to worry about the afterwards maintenance at all.If you are buying a wood carving cnc machine,you should be well equipped with the technical parameters of carving machine with router spindle.Some companies will introduce these information to you,some won't.In a word,spindle router is the core parts of industrial woodworking cnc router machine.Please pay attention to its daily maintenance and operation,which will greatly prong the lifetime of the whole cnc machine for wood carving and increase the working efficiency.
By the way,as to the wood engraving cnc machine spindle power,different powers can do different jobs. For instance,the advertising small cnc wood carving router machine is normally 1.5kw or 2.2kw for cutting and engraving some little wood,acrylic,copper,brass,aluminum,PVC,MDF,melamine plastic, Foam,etc.As for 1325 woodworking cnc router is usually 3.0kw.And cnc stone carving cnc router is at least 5.5kw spindle.We dekcel China wood engraving cnc router can provide water-cooling spindle heads with 1.5kw,2.2kw,3.0kw.5.5kw. Air-cooling router spindle with 1.5kw,2.2kw,3.0kw,3.0kw,4.5kw,6.0kw,7.0kw,9.0kw,12.0kw etc.