Learn The Truth About Desktop Mopa Laser Marking In The Next 60 Seconds
Views: 66 Author: Site Editor Publish Time: 2018-02-25 Origin: Site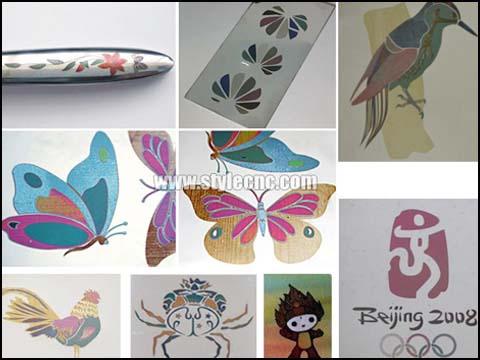 Learn The Truth About Desktop Mopa Laser Marking In The Next 60 Seconds
In fact, mopa laser marking machine belongs to the cnc laser marking machine. The mopa laser marking machine adopts a fiber laser generator with direct electrically modulated semiconductor. It has perfect laser characteristics and good control ability of pulse shape. Compared with the common fiber laser generator, the pulse frequency and pulse width of the mopa fiber laser are independent and controllable. Through the adjustment and collocation of two laser parameters, the constant peak power output of mopa color marking laser machine can be achieved, and it can be applied to a wider range of materials.
And what are the applications of cnc mopa laser color marking machine? The cnc laser color marking machine is applied in marking stainless steel, alumina, semiconductors and electronics, plastics and other sensitive materials and PVC plastics pipe industry.
So if you want to mark color on the surface of materials, or have any question about the laser marking machine for color, please contact Jinan Dekcel Cnc Equipment Company. We are support service 24 hours online.
Thanks for your time.