Most Effective Ways To Overcome Desktop Mopa Laser Marking's Problem
Views: 24 Author: Site Editor Publish Time: 2018-03-24 Origin: Site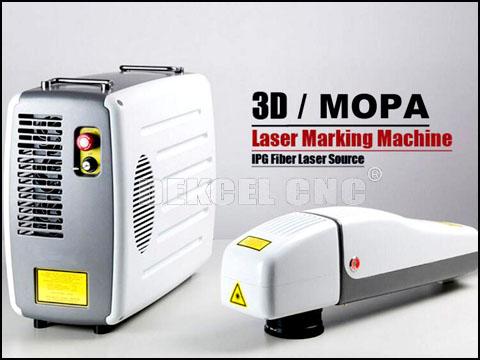 Most Effective Ways To Overcome Desktop Mopa Laser Marking's Problem
As a mopa laser marking machine user, what should we pay attention to in order to use the mopa laser marker color machine? As we know, as a cnc equipment, the good JPT mopa laser marking machine has a complex internal structure. In order to continue to work efficiently, we must pay attention to maintenance for mopa laser marking machine.
So how to maintain the desktop mopa laser marking cnc machine?
1. The environment of cnc mopa laser marking fiber machine should be clean, and it is better to be dust-free. The work table of laser marking cnc equipment should be done a good job of cleaning.
2. It is better to turn off the laser power first and exit the software.
3. When the machine works, it is best not to shake.
4. The fiber mopa laser marking machine is best not to move at will. When it need to be moved, you need to turn off the power first. After every move, you need to check the cnc laser marking machine, then connect the power.
5. The work environment should not be too wet, the temperature should not be too high, too high temperature and humidity will affect the normal work of the line.
So if you are interested in our mopa laser marking color machine, or have any question about the desktop mopa laser marking machine, please contact Jinan Dekcel Cnc Equipment Company. We are support service 24 hours online.
Thanks for your time.