You Need To Know About Desktop Mopa Laser Makring For Stainless Steel
Views: 24 Author: Site Editor Publish Time: 2018-03-20 Origin: Site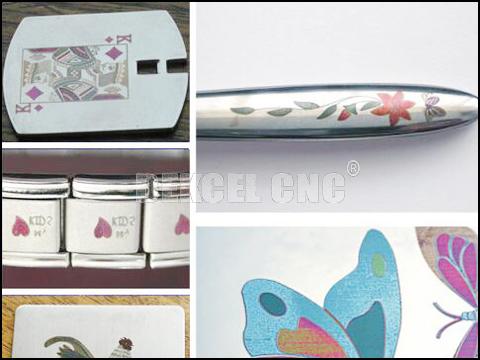 You Need To Know About Desktop Mopa Laser Makring For Stainless Steel
Recent years, the application of JPT color marking laser machine is expanding, and mopa laser marking machine has also become a new technology to enhance the added value of products.
What are the advantages of mopa laser marking for stainless steel? The surface of stainless steel material is produced nonferrous oxideby or the formation of a layer of colorless and transparent oxide film by the laser heat source. This is the basic principle of stainless steel color marking because of the interference of the light. It is simply that under the action of laser, the surface of stainless steel produces the laser thermal effect. The laser energy is different, and the surface of stainless steel also presents different colors.
Compared with stainless steel laser color marking machine has unique advantages.
1. Green environmental protection, no pollution.
2. 2. The marking speed is fast, and the marking pattern can be kept permanently.
3. The laser marking can be easily edited and easy to operate.
If you are interested in cnc mopa laser marking machine, or have any question about the mopa laser marking machine for color. Please contact Jinan Dekcel Cnc Equipment Company. There are good desktop mopa laser marker and cheap portable color laser marking machine for your choose. We are support service 24 hours online.