CNC fiber laser marker exerts great import in the hardware marking industry
Views: 6 Author: Site Editor Publish Time: 2017-06-05 Origin: Site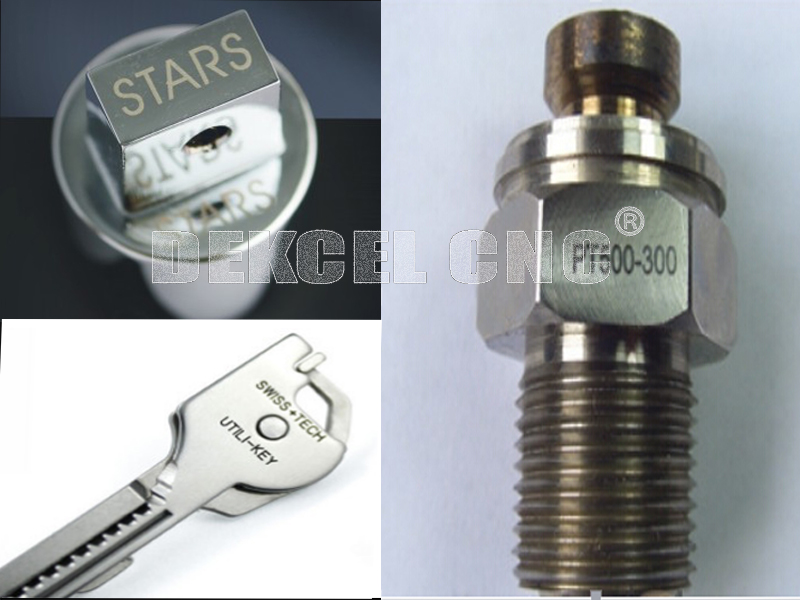 CNC fiber laser marker exerts great import in the hardware marking industry
Cnc laser marking machine,as a modern high-precision machining has unparalleled advantages,such as maintenance-free,high flexibility,high reliability,especially meet the higher requirements of fineness,depth and great smoothness,as a result it is widely used in the hardware industry,the processed metal products cover iron,copper,stainless steel,gold,alloy, aluminum, silver,all metal oxides and son on.

Pictures of Dekcel fiber laser marker
CNC fiber laser marker can mark all kinds of text,serial number,product number,bar code,two-dimensional code,production date,time,date or serial number,product number.In addition,cnc laser marking machine can not only realize clear,fine text and graphics,but also cannot be erased,modified,which is beneficial for product quality and channel tracking,and can effectively prevent expired product sales,good security.
Cnc fiber laser marking machine engraves fine patterns on metal products,the minimum line width is only 0.04mm.Fiber laser marking machine can print a large number of data a small six metal products,for instance can do much more accurate two-dimensional bar code on metal surface.These advantages enable cnc fiber laser marker own a broader market at home and abroad.
Thanks for your time.