The advantages of cnc co2 laser carving machine for metal surface
Views: 17 Author: Site Editor Publish Time: 2017-09-13 Origin: Site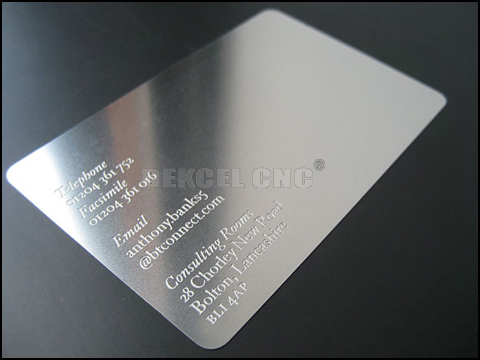 The advantages of cnc co2 laser carving machine for metal surface
In the era of information development, people use advanced cnc co2 laser cutting machines and cnc co2 laser engraving machines for precise machining. How much do you know about lettering on metal surfaces? The carving art has a long history in China, some of the metal rings, accessories, or the nameplates, packaging and labeling, auto parts are related to metal surface carving process. Because of the rigidity and firmness of metal materials, marking and engraving on their surfaces has become a part of industrial development.
Society promotes scientific and technological progress, and science and technology promotes social development. After the wide use of cnc co2 laser cutter for fur, cnc co2 laser cutter for leather, cnc co2 laser cutter for advertising letters, cnc co2 alser engraver and cnc fiber laser marker for carving letters or logos on metal surfaces also push forward the development of the metal surface engraving process.
It is well known that the advantages of metal cnc co2 laser engraving machine are as follows: first of all, since the laser engraving and cutting beam is very fine,and the line will be smooth and good-looking; secondly, the processing speed of the cnc co2 laser engraver or cnc fiber laser marker is fast, which can save manpower and financial resources; finally, cnc co2 laser engraving machine and cnc fiber laser marker are all intelligent automation equipment with simple operation by intelligent control system.
Hope this article will help you. If you have any questions about cnc co2 laser engraver price and qualities, please contact us as soon as possible. Jinan Dekcel Cnc Euipment Co., Ltd will always be there for you.