About the laser marking machine you should know
Views: 5 Author: Site Editor Publish Time: 2017-08-28 Origin: Site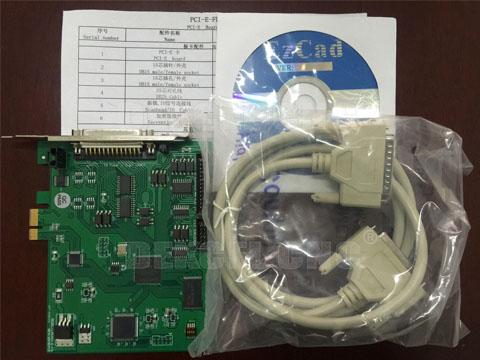 About the laser marking machine you should know
About the laser marking machine what should you do? Normally, there are two kinds of cnc laser marking machine in the market, fiber metal marking machine and cnc co2 laser marking machine.
The fiber marker cnc machine is suitable for marking metal and nontransparent materials. And the cnc co2 laser marker machine is suitable for marking nonmetal materials. The laser marking machine is also divided into two different types, desktop laser marker machine and portable laser marking cnc machine. You can choose one of them which you choose.
The 10w, 20w, 30w cnc laser marking machine adopts Raycus laser generator which is a famous brand in our country and has a good quality. if you want to mark color on the surface of the materials, the Shenzheng JPT mopa laser generator and Germanic IPG laser generator is good for you. But the price of the Germanic laser generator is higher.
The fiber cnc laser marking machine and the co2 laser marking cnc machine are all used in aluminum alloy table. When the cnc laser marking machine works, there is also red light point system. And the high speed galvanometer and the field lens are the most importance parts of the cnc laser marking machine.
The cnc laser marker machine adopts Beijing JCZ control board and EZCAD software from Beijing JCZ. We can offer the computer with the cnc laser marking machine. The software already tested and installed inside the computer. Your worker just need start the computer, open the software, import marking file, and mark. So, i suggest the laser marking cnc machine with the computer. If not, yo can prepare one, after the cnc laser marking machine tested well, we will save the software in the USB disc, send together with the cnc fiber laser marker or co2 laser marker cnc machine. When you received the cnc laser marker machine, intall the software to your computer from the USB disc.
Using the cnc laser marking machine, you can mark the logo, code, production date, brand, image and so on what patterns you want. And the laser cnc marker machine is used widely in many industries in our daily life.
So if you are interested in our laser marking machine, or have any question about the co2 nonmetal marking machine and metal marking fiber marker machine. Please contact Jinan Dekcel Cnc Equipment Company. We are support service 24 hours online.
Thanks for your time.