30w cnc fiber laser marker for beer bottle date and logo marking
Views: 21 Author: Site Editor Publish Time: 2017-06-07 Origin: Site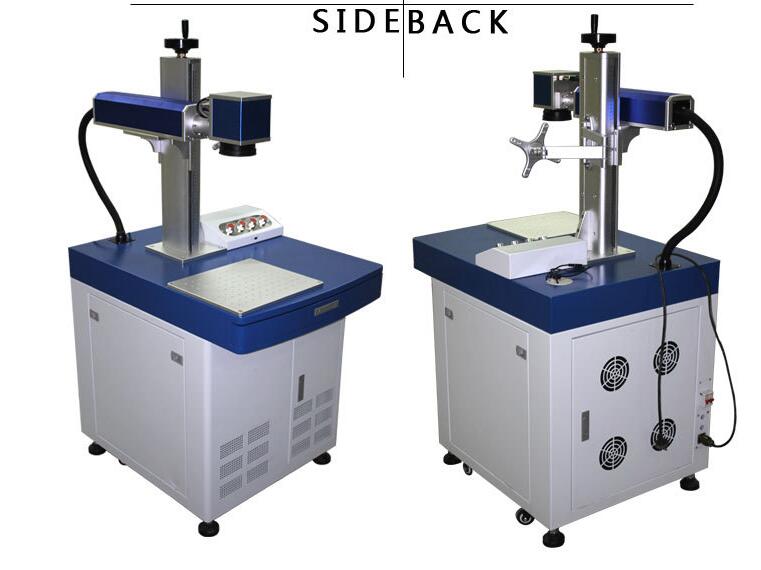 30w cnc fiber laser marker for beer bottle date and logo marking
Beer is one of the oldest alcoholic beverages for human beings.It is the third drink in the world after water and tea.Beer manufacturers make use of malt,hops,water as the main raw material,after yeast fermentation to become a drink with carbon dioxide,and is known as "liquid bread" with a low degree alcohol.Beer has the least alcohol,so that drinking beer is not intoxicating,but do good to our health if drinking a little from time to time.

Furthermore,the beer processing industry has high requirements at some aspects,such as high processing speed,less vibration of the bottle swing,dry and clean environment.At present,with the development of laser technology and the continuous improvement of automation level,laser technology has been much more popular in beer marking industry,and its excellent performance gradually replaces the traditional way of processing.
Advantages of cnc fiber laser marker for beer bottle marking:
1.Fiber laser marking machine is the new generation laser marking system.With advanced laser techniques our company adopts good-quality output laser to achieve marking effects,long life,high marking speed, high quality output beam,high reliablity.
2.Imported high-speed scanning galvanometer from Singapore with photoelectric conversion efficiency,
3.Deep marking: Fiber laser can make deep marking up to 0.5mm on stainless steel and aluminium,so it's suitable for the industries which has high requirement to the depth and accuracy.

4.Free of maintenance:Fiber laser marking machine can be used free of maintenance.Diode laser need to change the diode module and recycle water regularly.

5.Can be integrated in the industrial mass production process.

6.Best marking effect:The laser beam of fiber laser is fine and thin.It can provide the best marking effect among all the cnc laser machines.Especially good in smallest character marking,such as mark on beer bottle,coca cola can.

7.Low Power Consumption:Low cost,only 0.5kw/hour.While Diode is 3kw/hour,and YAG is 5 kw/hour.Fiber laser is more economized and environmental.

8.Small and compact:The volume of fiber laser marking machineis small,only 0.12 M2.It can be put in desk and easy to install.

9.Use integrated air cooling: Fiber laser uses integrated air cooling, and the cooling effect is excellent than the water cooling used in Diode and YAG laser.Also,air cooling no need to maintain,save many cost and energy.

Thanks for your time.