Advantages of Mopa Laser Marker You Should Know In Stainless Steel Color Marking
Views: 68 Author: Site Editor Publish Time: 2018-03-15 Origin: Site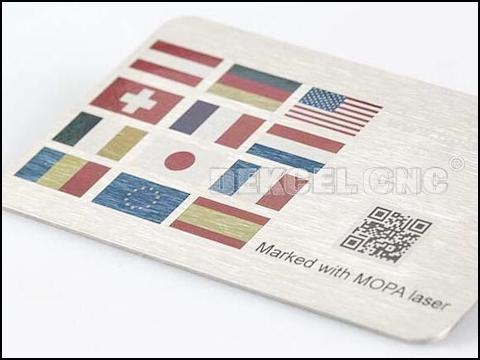 Advantages of Mopa Laser Marker You Should Know In Stainless Steel Color Marking
Do you know the mopa color laser marker machine? Yes, the cnc mopa laser marking machine , which a laser marker machine that can mark color on the surface of materials. Now, this type of quality color laser marker fiber is used widely in stainless steel industry.
Now, laser marking technology has become a modern developed model. Because the development of large enterprises all make use of the automation. Why is the best mopa laser marker applied widely in stainless steel industry? What are the advantages of mopa laser marker you should know in stainless steel marking? Using the high speed fiber mopa laser marker, it can mark color on the surface of stainless steel, which can improve the added value of stainless steel products.
The development of color laser marking machine's market will usher in a new situation. If you are interested in our cheap price mopa marking laser, or have any question about the mopa fiber marking color machine, please contact Jinan Dekcel Cnc Equipment Company. We are support service 24 hours online.
Thanks for your reading.