Some Things Your Competitors Can Teach You About Stainless Steel Color Marking
Views: 4 Author: Site Editor Publish Time: 2018-03-13 Origin: Site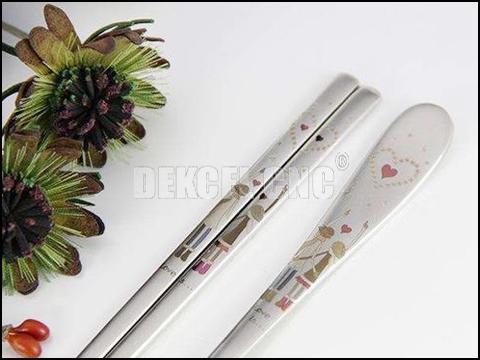 Some Things Your Competitors Can Teach You About Stainless Steel Color Marking
Stainless steel material is widely used in many different industries. For example, stainless steel is widely used in the ornament industry because of its high hardness, good gloss and better quality. Sometimes, it is marked some brands, logo, characters, decorative patterns and so on.
What are the advantages of metal marking machine for stainless steel? Do you know it can mark color on the surface of stainless steel by using JPT mopa laser marking machine? Some things your competitors can teach you about stainless steel color marking. The surface of stainless steel produce the laser thermal effect under the action of a laser. With the increase of laser energy, and the color of stainless steel according to the following order of the color change: Orange - red - purple - blue - green - blue - yellow - orange - red.
So if you are interested in our mopa stainless steel marking machine, or have any question about the laser marking machine for stainless steel color. Please contact Jinan Dekcel Cnc Equipment Company. We are support service 24 hours online.
Thanks for your reading time.