Working Principle of Flatbed Oscillating Knife Plotter Cutter Machine
Views: 886 Author: Site Editor Publish Time: 2019-04-03 Origin: Site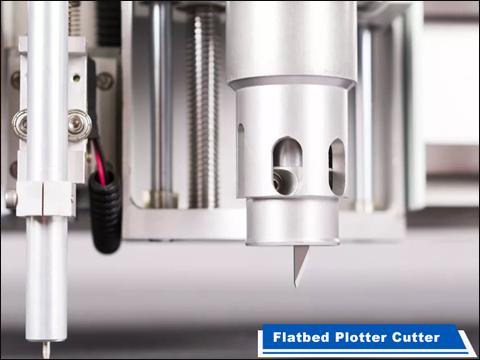 Working Principle of Flatbed Oscillating Knife Plotter Cutter Machine
A good machine can not only improve production efficiency, reduce production costs, but also improve product quality and product competitiveness.
Dekcel flatbed plotter cutter machine also called vibrating cut plotter machine, choose the most intelligent Kinco oscillating cut system. Machine cutting with oscillating knife blade,The oscillating knife cutting machine uses the principle that the blade is quickly vibrated by electricity or air to cut the material. Common tools such as EOT-Electric Oscilalting Tool,POT-Pneumatic Oscillating Tool.
The working principle of the flatbed oscilalting plotter is to automatically cut the material according to the program set. Details description as below:
- 1. Accroding the material thickness set the down-origin-postion and up-origin-postion first, with wrong setting for up/down-origin postion,will broken the knife blade or the felt for working table.
- 2. Open the oscillating plotter cutter software import the file which you want to process and then set the cutting speed.
- 3. After all the processing paramters set well, downlaod and and transfer the cutting data to the machine control board.
- 4. Press start button machine will cut the material automatically according the file you designed.
Advantage of Flatbed Cutter

- Fast Cutting Speed & High Efficiency.

- Save Time,Save Material,Save cost.
- High Cutting Accuracy
- Blade cutting,no smoke,environmental protection.
Dekcel CNC have many experience in this oscillation cutting field,we can offer you the best oscillating cutting solution according your production request.
If you are not sure which CNC knife cutting machine suitable for you, we offer you 6 ways choose digital knife cutter plotter.
Thanks for your reading.