Wood carving cnc router in China for sale
Views: 15 Author: Site Editor Publish Time: 2017-07-27 Origin: Site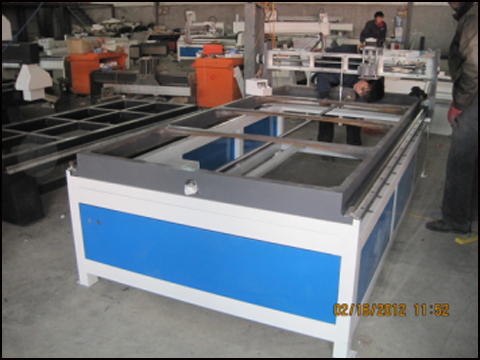 Wood carving cnc router in China for sale
CNC carving router machine (Or Computer Numerical Control router) is a computer-controlled cutting machine related to the hand held cnc router used for cutting various hard materials, such as wood, composites, aluminium, steel, plastics, and foams. CNC stands for computer numerical control. CNC routers for carving can perform the tasks of many carpentry shop machines such as the panel saw, the spindle moulder, and the boring machine. The cnc wood carving router can also cut mortises and tenons. And at the beginning, cnc router is mainly used in advertising industry.
With the development of cnc engraving router machine, the configuration of the cnc router for advertising change a lot. Today, Jinan dekcel cnc company just talks the machine from the easiest one which is advertising cnc engraving router machine.
Advertising cnc router is mainly used on engraving or cutting soft material such as acrylic, PVC,MDF. One cnc carving router for advertising is usually made by cast iron body,s mall power spindle, round rails, and DSP controller. The spindle power of the advertising cnc engraver cutter router is 800w, 1.5kw, 2.2kw.
And the normal size of cnc advertising router is 400*400*80mm, 600*900*80mm, 1200*1200*120mm, 1200*2400*120mm, 1300*2500*120mm. When you choose the advertising cnc carving router, you should notice that if you want to cut mini word, like the following, you shoud choose one high quality cnc advertising engraving router, or you could choose to take some time to polish them.
Hope this article will help you. If you have any questions about wood carving cnc router price and qualities, please contact us as soon as possible. Jinan Dekcel Cnc Euipment Co., Ltd will always be there for you.