The extensive application of wood cnc router
Views: 20 Author: Site Editor Publish Time: 2018-01-10 Origin: Site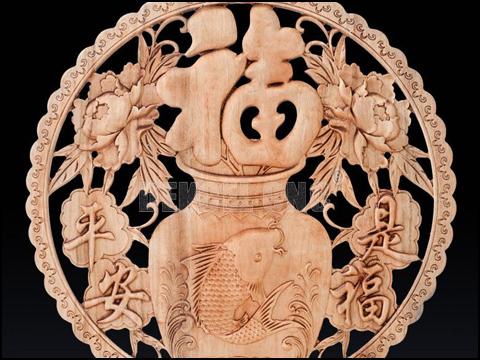 The extensive application of wood cnc router
China cnc router wood machine are welcomed by people both at home and abroad. Now, more and more people are choosing best woodworking cnc router to finish their work. Today, we will introduce which industries that cnc woodworking carving machine is suitable for.
1. Advertising industry:
With the continuous development of advertising industry, the small szie advertising wood carving router is used by carving plaques, signs and so on. In addition, the chest cards, department cards and floor cards can also carved by mini router for wood machine.
2. Arts and crafts industry:
Now, the souvenirs are popular with people more and more. And the souvenirs are also made by wood crafts cnc carver. It can embody a person's personality and taste. It is also unique for some people who have more ideas.
3. Model industry:
With the demand of all kinds models are increasing. The manufacturers are choosing high speed wood carver machine cnc. It can improve work efficiency greatly.
4. Furniture industry:
Cnc wood furniture carver router is used in wood furniture industry. In particular, it is widely used for MDF, particleboard and particle board. Office desk, computer table, conference table, wood floor, shoe cabinet, wardrobe, chair, table and so on are all made by wood cnc router. And you can also customized wood furniture by cnc woodworking carver machine.
So if you are interested in our fine cnc router for wood carving machine, or have any question about wood cnc carving machine, please contact Jinan Dekcel Cnc Equipment Company, we are support service 24 hours online.
Thanks for your reading.