One Thing You Should Know About Wood Cnc Router
Views: 21 Author: Site Editor Publish Time: 2017-12-09 Origin: Site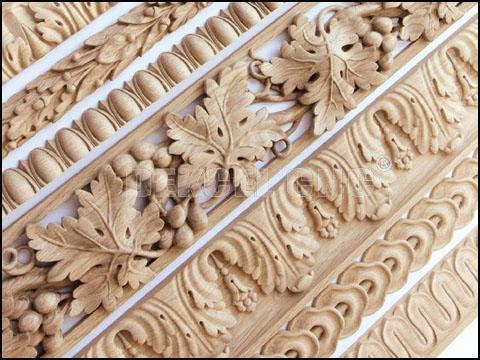 One Thing You Should Know About Wood Cnc Router
Generally speaking, there are two kinds of working table of woodworking carver cnc router-- vacuum table and aluminum T-slot table. Of course, the two kinds of table of wood cnc router have their own advantages and disadvantages. This article we will introduce one thing you should know about vacuum table of wood cnc router.
The vacuum table of best woodworking carver machine does not need human fix the materials. Absorb the materials automatically. More efficient than T-slot table. Th texture of our vacuum table is double brad PVC, which is high temp and cauterization endurable. Vacuum table with 6 zones is most popular. Of course, the zones can be designed according to customers' needing. Valve in the machine will control the working of the zones. Open the valve, the relevant zones will work accordingly.
Vacuum table need to combine with vacuum pump. Without it, vacuum table can not work. Vacuum pump used normally is 5.5 kw Yongdun pump.
What are the advantages and disadvantages of wood furniture caver cnc router machine vacuum table?
Advantages of vacuum table: saving time, saving time, improving efficiency.
Tips: put a piece of thin board on the table, good seal, so as to ensure no leakage.
Disadvantages of vacuum table: limited by the thickness of the material, too thick, can not suck; if too thin, easy to be dent. Straight plank not easy adsorption. Hollow out inappropriate.\
So if you are interested in our vacuum table or aluminum T-slot table wood crafts cnc carver machine, or have any question about woodworking carver cutter machine. Please contact Jinan Dekcel Cnc Equipment Company. We are support service 24 hours online.
Thanks for your reading time.