five major characteristics of cnc router wood cutting machine
Views: 85 Author: Site Editor Publish Time: 2017-07-19 Origin: Site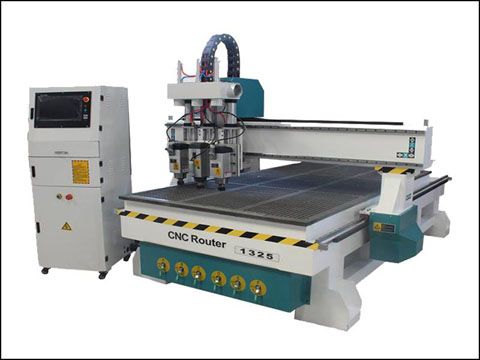 five major characteristics of cnc woodworking router machine
Cnc woodworking engraving machine is to designed to engrave and cut all kinds of metal and nonmetal materials,with the combined advantages of manual carving and traditional cnc machining at the same time.In this article,we will illustrate five characteristics of wood engraving cnc router.Hope this article will make you have a brand-new understanding of carving wood cnc router machine.
high precision
Industrial cnc wood engraving machine has high processing precision,product consistency is good.Under this circumstances,cnc carving router wood machine is suitable for mass production with precise size requirements.
2.low labor intensity,high degree of automation,less dependence on operators.

As the brain of cnc wood cutting and engraving machine,control system can automatically control the tool movement of cnc wood cutting router machine according to the processing instruction,completes the engraving task with high speed and high precision,greatly reduces the labor cost.The creation of cnc wood carving machine for sale is regarded as a big progress in woodworking industry,art and crafts industry,soft metal processing industry and advertising industry etc.
3.fine processing
Wood cutting and carving machineis mainly used for some fine processing industry,so normally China cnc router wood machine makes use of less than 6.0mm small router tools for processing.Furthermore,router tools are regarded as the great consumables for China cnc wood carving machine especially for industrial cnc stone carving machines.
4.high speed
CNC engraving wood machine for sale can also realize high-speed milling for aluminum,copper,steel etc.Wood engraving cutting machine is widely applied in seal making,company logo engraving and etc.
5.The main engraving objects of cheap cnc wood router machine are text,patterns,textures,small complex surface,thin-walled parts,small precision parts,irregular art relief and so on. Basically,the characteristics of these objects are of small size,complex shape,higher processing requirements.
Okay,these are the characteristcs of cnc woodworking router machine, if you are interested at anything about cnc wood cutting and engraving machine,cnc wood router's price,wood carving cnc router machine's types,cnc wood cutting router machine's applications or cnc router parts solution, all of these you can find them on "cnc router solution" column.