The application of cnc laser marking machine in garment industry
Views: 30 Author: Site Editor Publish Time: 2017-06-01 Origin: Site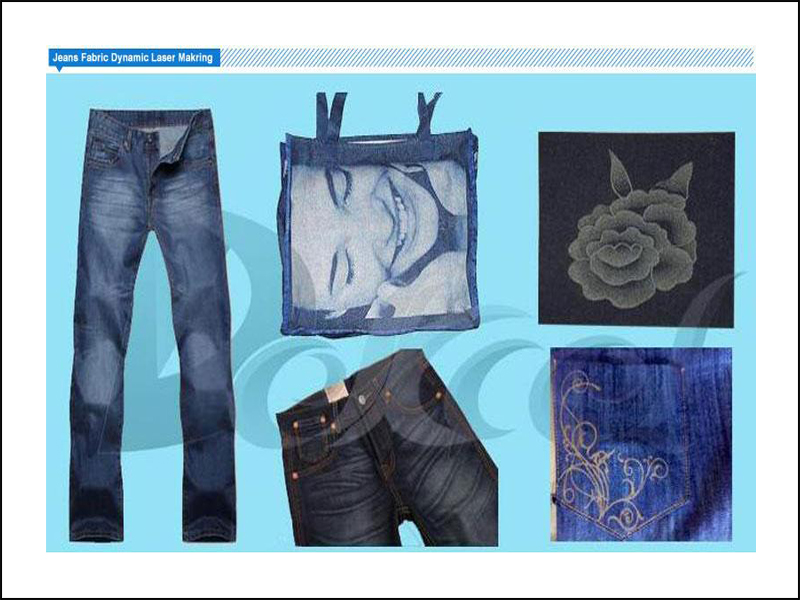 The application of cnc laser marking machine in garment industry
The persuit of art has become the trend of the era.The simple style of clothing is unable to meet people's fashion requirements,we desire to be different,we pursue fashion,we strive to be the most extraordinary ourselves.So which machine can make the clothes become colorful and novel.To meet this need,cnc laser marking machine crops up.
As to the trademark marking,cnc laser marking machine can realizes high precision,fast speed,high quality of clearness.It is applied in hard,soft,crisp product surface,arc and flying objects to print a variety of text,characteristics and marks with a strong anti-counterfeiting performance, never wearing out.
Naturally cnc laser marking machinebecome the best choice of clothing industry manufacturers.This cnc laser marker is commonly used in a number of clothing marking,such as clothing laser embroidery,leather/fabric laser marking flowers,patch embroidery laser cutting and so on.It can be processed on metal and organic polymer sheet to complete the complex patterns and designs. The laser marking machine will be the king of marking logo in near future.
Thanks for your time.