The Some Reasons Tourists Love Color Mopa Laser Marker
Views: 8 Author: Site Editor Publish Time: 2018-03-16 Origin: Site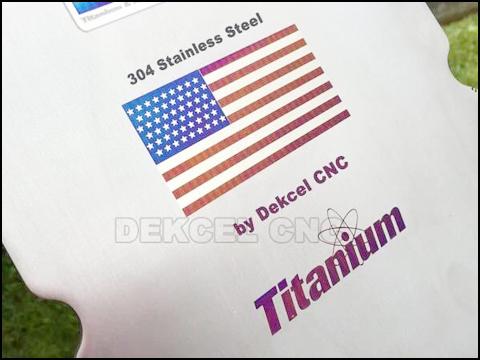 The Some Reasons Tourists Love Color Mopa Laser Marker
Laser marking technology is one of the most important applications in laser processing. Cnc laser marking machine can mark a variety of characters, symbols and patterns on the surface of metal and nonmetal materials, which has a special significance to the anti-counterfeiting of the products.
However, why is the mopa laser marking machine becoming popular with customers more and more compared with common laser marking machine in recent years? The main advantage of good color mopa laser marker machine is that the quality JPT mopa color marker can mark color on stainless steel material. And the pulse frequency and pulse width of cnc mopa laser marker fiber can be adjusted, but common laser marker cnc machine can not. In addition, the application of 30W laser marker color machine is very wide.Using the mopa laser color machine can make the products more beautiful.
If you are interested in fiber stainless steel color marker machine, or have any question about the mopa laser machine for color marking. Please contact Jinan Dekcel Cnc Equipment Company, we are support service 24 hours online.
Thanks for your time.