How much do you know about cnc laser marking machine of hardware?
Views: 25 Author: Site Editor Publish Time: 2017-08-09 Origin: Site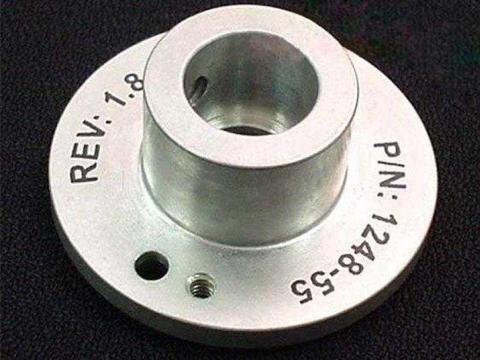 How much do you know about cnc laser marking machine of hardware?
Using the 20w laser metal marking machine for your work. You know, the hardware products are needed marking in factory: product name, product code, serial number, anti-counterfeit label, instructions for use, production date and other key information, in order to factory management and market supervision and management, and to complete these work, inevitably using 20w cnc laser marker, especially in mass production line. It should adopt metal marking laser machine with fast processing speed.
Well, here comes the question. How many people know that the metal laser marker cnc has been our "make-up artist" for our hardware?
How much do you know about laser marking of hardware?
Hardware and our lives are closely related. The hardware is no longer simply the use of tools. The times have given them new aesthetic features. The hardware processed by the factory that cannot be sold at once, but requires multiple processing processes, which we call "grooming" for the time being". Today we will talk about the economical laser marking machine in hardware industry.
30w laser marker machine is a kind of modern advanced precision machining method, compared with traditional printing, hand carving, engraving machine, EDM, grinding characterization, laser marking machine has many advantages: in the processing, 20w laser marking machine for metal can quickly complete the surface characters and logo markers, anti fake logo, product number and barcode label. In the daily maintenance and use, laser metal marking machine has the advantages of flexibility, the electro-optical conversion rate is high, easy maintenance and other advantages. The application scope, the laser marking for metal is suitable for smoothness and high precision, the depth of the high demand, the high energy laser focusing on metal surface vaporization surface material, leaving a permanent mark, the scope of iron, copper and stainless steel, aluminum and other metal materials with laser marking machine.
The operation of high speed hardware marking laser machine is very simple, the operator only need to control through the computer software to drive the marking machine. The 10w laser metal marking machine can be mark logo graphics, characters, anti-counterfeit labels and other information clearly in the surface of these hardware products. In addition, the laser marker for hardware can also help to improve the smoothness and brightness of the hardware, make the product more smooth and bright. And the laser hardware marking machine can also make the consumers more aesthetic and cheerful, and finally expand the product sales.
So if you are interested in our fiber laser metal marking machine for your work, or have any question about it. Please contact Jinan Dekcel Cnc Equipment Company. We are support service 24 hours on line.
Thanks for your time.