Simple daily maintenance for wood cnc engraving router machine for furniture industry
Views: 9 Author: Site Editor Publish Time: 2017-09-06 Origin: Site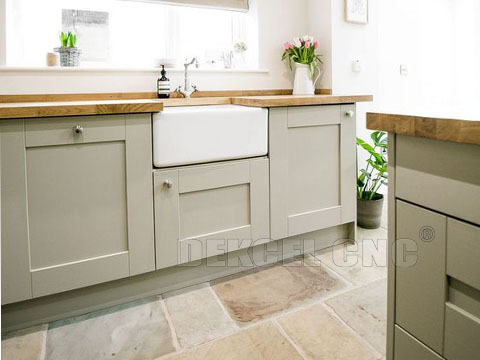 Simple daily maintenance for wood cnc engraving router machine for furniture industry
Jinan Dekcel cnc company provides wood cnc router for engraving and cutting for many years. With plenty of experience, Dekcel has been developing its technology and improving after-sale service day after day, year after year. For users of wood cnc engraving router, they must focus on the daily maintenance of cnc machines to keep the smooth running and longer service life. In the following passage, Dekcel is going to introduce the common maintenance approaches for cnc router for wood engraving and cutting.
First, the continuous running time of wood cnc router engraver cutter should be below 10 hours per day to ensure the cleanliness of the cooling water and the normal work of water pump. It is not allowed to make water cooling spindle motor short of water, and users of cnc router for wood carving and cutting are expected to remember the regular replacement of water. In winter, if the working environment is too low, the water in the tank can be changed into antifreeze.
Two, every time after the machine is used, users of wood carving cnc router should pay attention to cleanliness of the working table and the transmission. Be sure to lubricate the X, Y, Z three axis regularly. Note: X, Y, Z three axis rod part should be maintained by engine oil; the screw part should add high speed butter. In winter; if the working temperature is too low, screw rod (square or round guide rail) part should be cleaned by gasoline, then add oil. Otherwise it will cause the dislocation because of the excessive resistance.
Three, it is a must to cut off the power supply before maintaining the wood cnc engraving router. Users could continue to work when the monitor does not show anything and the main loop power indicator lights out.
Four, if users don't use the cnc wood engraving router machine in winter for a long time, it is a attention to ensure there is no water in pipe to prevent being freeze.
Hope this article will help you. If you have any questions about wood carving cnc router price and qualities, please contact us as soon as possible. Jinan Dekcel Cnc Euipment Co., Ltd will always be there for you.