Four points to protect tool of cnc stone engraving machine
Views: 50 Author: Site Editor Publish Time: 2017-08-08 Origin: Site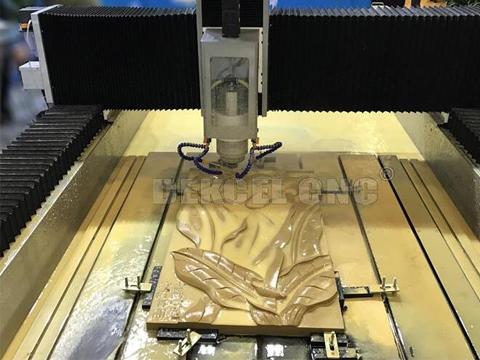 Four points to protect tool of cnc stone engraving machine
Compared with hand carved, processing stone by the 1325 stone engraving machine, not only have high efficiency, but the very high precision. So marble stone engraving cnc tool is particularly important. If the tool of 1530 tombstone cnc carving is not good, carved out of stone products is not neat. How to protect stone engraver cnc cutting tools, that is each operator should know.
1. Marble carving cnc router itself reason, the speed of Z axis is too fast, easy to break the knife, knife clamp deformation. Selecting spindle power, the power of 1325 stone engraving machine general can be 4500W. So that the processing speed of the stone engraving cnc machine sale can be guaranteed, but also more energy saving. Therefore, choosing a better quality stone carving knife, you must consider.
2. The material does not meet. Diamond is suitable for carving marble, but it is impossible that all printmaking can be engraved. Diamond is suitable for hard stone with fine texture. The service life of the tool is greatly related to the speed of the tool. The more hard the stone is, the slower the speed of the cutter is required.
3. The working environment of stone carving machine need to have water, and the contact point between the tool point and the stone should be fully distributed. There should be plenty of water.
4. In programming, to ensure that each time the knife will be flexible feeding. The operator's request is to ensure that each time the program will be flexible when the knife is fed.
Through the above analysis, I believe you already know how to protect the stone engraving machine tools, so you can better use the cnc stone engraver machine.
If you are interested in our stone engraving machine or have any question about it. Please contact Jinan Dekcel Cnc Equipment Company. We are support service 24 hours online.
Thanks for your time.