Fiber laser marker machine for IC card marking
Views: 5 Author: Site Editor Publish Time: 2017-05-27 Origin: Site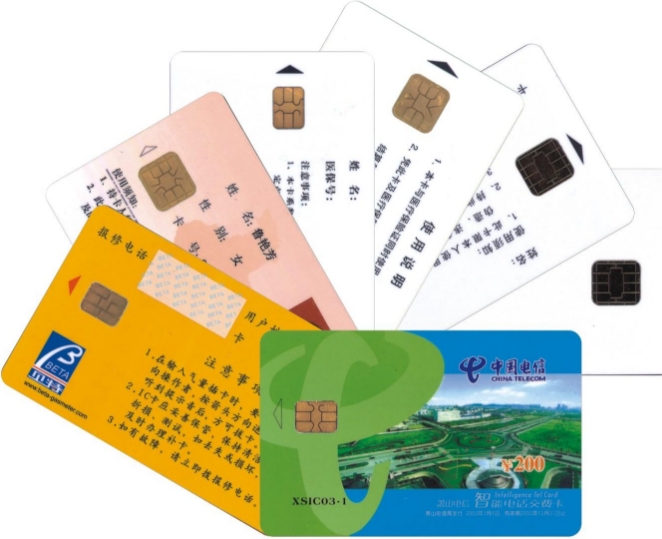 Fiber laser marker machine for IC card marking
Smart card or IC card is also known integrated circuit card and IC card.It is a integrated circuit chip with microprocessor and large-capacity memory embedded in the plastic substrate and its shape is very similar to ordinary credit cards.Smart card came into being with the development of semiconductor technology and the increasing demand for the information security and large storage capacity.Today,smart cards have become a star in the information era.Common smart cards include telephone IC cards,identity IC cards and some traffic tickets and memory cards.
IC card industry is developing at an alarming speed,especially in the past two years,for instance China's annual issuance is over 100 million,IC card can be applied in social security,telecommunications,second-generation ID card,banking,tax,highway cards,fuel cards and many other industries.With the expansion of IC card application scale,the card packaging printing and marking business has developed into an industrial production.
With the development of the IC card industry,the card printing method gradually turn to the laser printing/marking from the ink printing,thermal transfer.
1.Comparison between fiber laser marker and other card making technology:
Fiber laser marking machine can do permanent marking,no consumables,but many other thermal transfer technology don't have these advantages. In addition,with the rapid development of laser technology,it can meet the market requirements of high output power,small size and simple maintenance,the IC card marking industry has been gradually developed into fiber laser marking machine from the lamp pump marking machine,standard machine.
2.The efficiency of fiber laser marking machine:
Fiber laser marking machine is integrated in a small card machine.For example,20w fiber laser marking machine,the system can mark 750 cards per hour.

3.The marking material of fiber laser marking machine:
Fiber laser marking machine can mark a very wide range of materials, including
(1)many type of metals like gold,copper,aluminum,stainless steel,chrome,brass.PCB etc.
(2)Alloy and Metal oxides
(3)Some non-metallic materials like silicon wafer,ceramics,plastic,rubber,epoxy resin,ABS,Printing ink.Plating,Spraying,Coating film and special surface treatment.
4.Application of fiber laser marking in IC card industry
Fiber laser marking machine is mainly used in the telecommunications industry,mobile phone card marking,urban public service IC card marking,its specific application areas covering public transport, rental,rail transit (subway),water supply,heating,gas,landscape,digital community,road and bridge charges,parking management and so on.

Thanks for your time.